FOMM's Concept One Tiny Floating Electric Car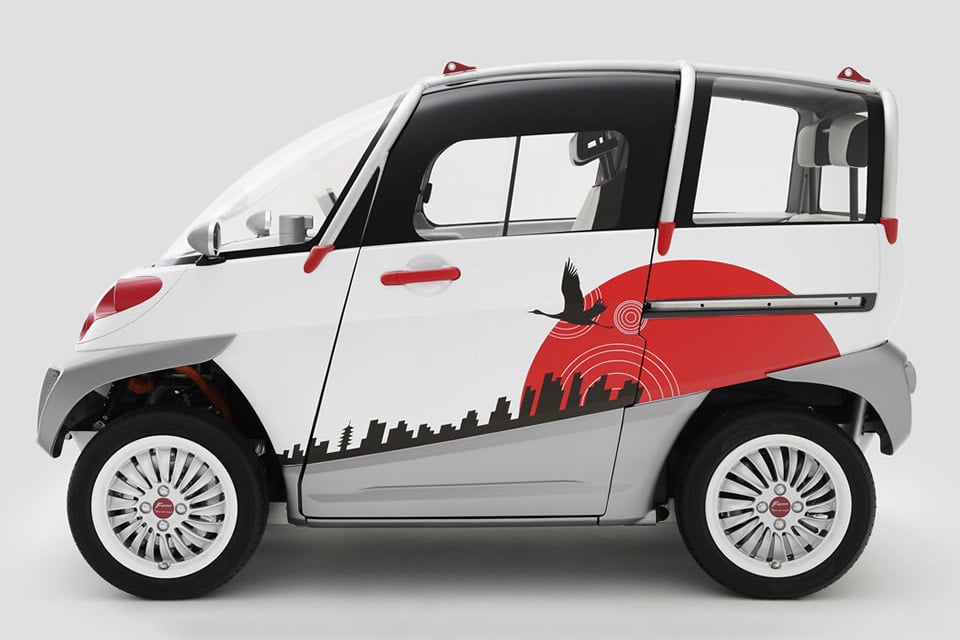 With an eye towards developing markets that are prone to flooding, the FOMM Corporation of Japan has developed a small prototype vehicle that's capable of better surviving a tsunami or other disaster because of its ability to float.
The car is only in the concept stage at this time, but the idea is to built a lightweight car that has enough buoyancy to keep afloat and a water-jet generator allows vehicle movement on the surface of the water. It's not designed as a true amphibious vehicle – the water-borne capabilities are instead intended only for emergency situations.
The four-seater weighs just over 1,000 pounds and is slated to be the world's smallest four-seat electric vehicle with dimensions of just 8.2 feet in long, 4.24 feet wide and 5.1 feet tall. The vehicle is powered by two electric motors housed in the front wheels that provide 6.7 horsepower. The car's certainly not going to win any track day events… that is, unless a sudden downpour occurs.