Motor Recall: The Memory Game for Gearheads
games | March 31, 2014
---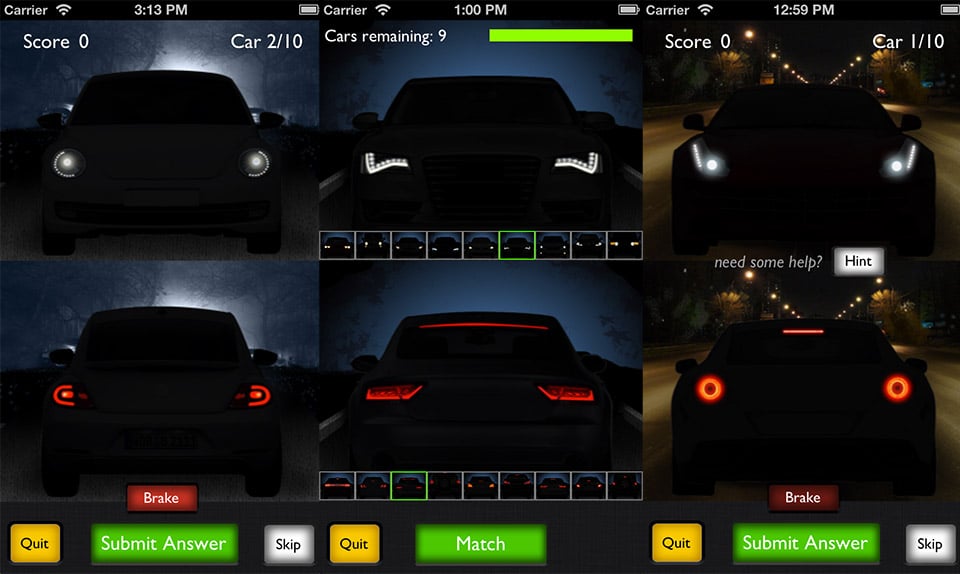 Is that a Ford Fusion or an Aston Martin Rapide coming your way? If you find yourself trying to identify cars by their headlights or taillights when driving at night, have we got a game for you. Motor Recall turns that pastime into a video game for your iPhone.
The game challenges you to recognize vehicles using only images of their headlights and taillights. The game includes over 250 vehicles, and each month they're releasing additional cars to help keep you guessing. You can choose from two modes – one which requires that you guess what car you're looking at, and a painfully difficult mode which asks you to match front ends with rear ends. You'll even score bonus points for getting multiple cars correct in a row.
Motor Recall is great fun for automotive buffs, and best of all, it's a free download from the iTunes App Store. Additional sets of vehicles are available for in-game purchase.