Trion Nemesis Wants to Be the Next American Supercar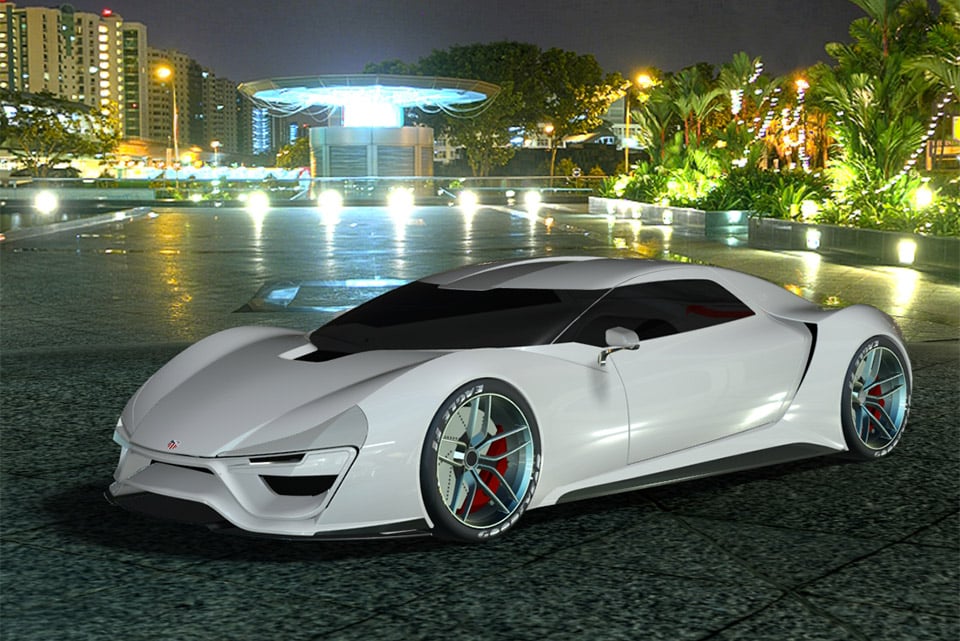 Trion Supercars is a company based in Irvine, California that is planning to build the next American supercar: The Trion Nemesis. The company has just started the development of the car, a supposedly 2,000+ horsepower two-door sports car that is expected to go from 0-to-60 mph in a blazing fast 2.8 seconds and have a top speed of 270 mph. The Nemesis's carbon fiber body will be built by n2a Motors who will also assemble the interior. The engine is a twin turbocharged V8 and that will be partners with an 8-speed sequential transmission.
Inside, the Nemesis cabin has digital flat panel controls that will provide Internet connectivity while masking the core function of vehicle programming.  The displays provide access to program the Nemesis powertrain as well as a few predefined operating options.  The "Predator Mode" will modify interior illumination, height, suspension, exhaust and rev limits.
Of course, the car is still a long way from production and we don't have any timeline on when we'll expect to see it or a target price. We hope the succeed because the car has some great specs and looks terrific. We'll watch this one closely, and hope that Trion moves ahead.