Porsche Boxenne S Concept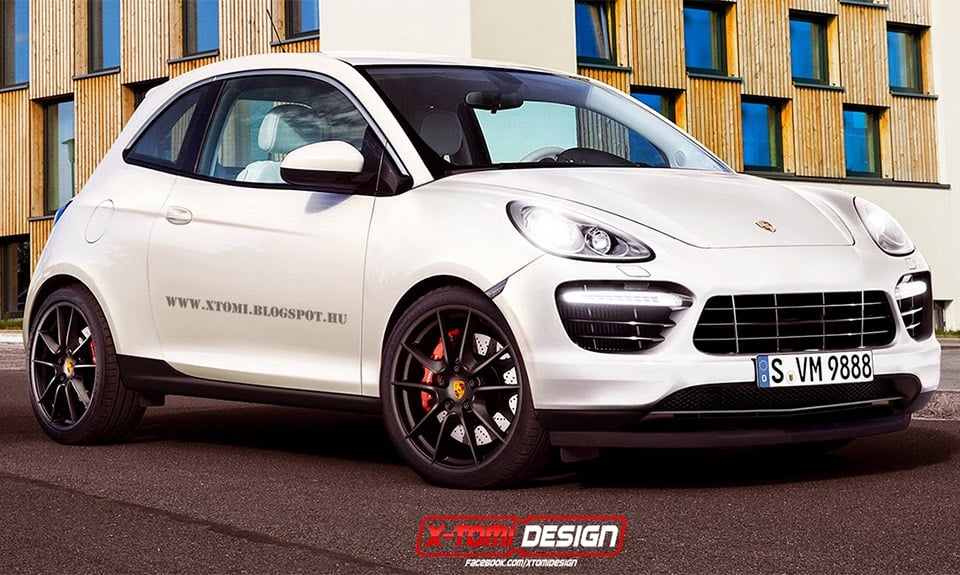 There's no question that Porsche makes some seriously awesome vehicles, but one thing they've never done is make a hot hatch. This concept rendering from X-Tomi Design makes us wonder why. Seriously.
Taking inspiration from the design of the Porsche Macan, we can only imagine how much fun it would be to drive a car with the turning radius of a Fiat 500, but with the brilliant engineering minds from Porsche making its drivetrain and handling systems. And while X-Tomi doesn't scratch beneath the surface of his design, we can only imagine such a car could be amazing.
This zesty little car would certainly sell like hot cakes – if only Porsche would make it.