Spyker Venator B6 Spyder
convertibles | dutch | spyker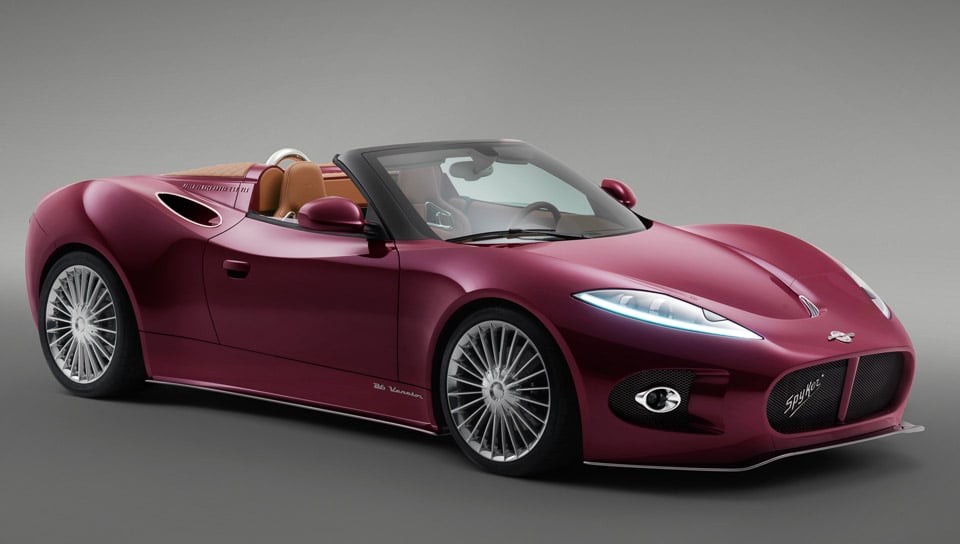 Spyker Venator B6 Spyder

Powertrain: 375hp V6, 6-Speed Automatic Transmission
Curb Weight (lb): < 3,086 lbs.
Wheelbase (in): < 98.4 in.
Total Length (in): 171.1 in.
Designed by Dutch automaker Spyker, the Venator B6 is a powerful and elegant two-seater convertible. With a mid-engine design, the car clearly has its sights set on vehicles like the Ferrari California.
The Venator B6 features sweeping curves and arches, and an interior influenced heavily by airplane cockpits. We especially love the deep-set round taillights, as well as the 19-inch turbofan wheels. The car is powered by a V6 what outputs 380hp, which we have to assume is turbo- or supercharged. Its rear-wheel drivetrain is shifted by a 6-speed automatic transmission with a cool exposed gear change mechanism as well as paddle shifters. We're not too crazy about the eggplant color of these renderings, but we're pretty sure it'll look awesome in other colors.
Spyker intends on starting production of its first vehicles by the end of 2014, and is currently raising production funds via the sale of bonds which can optionally be redeemed for a car (the Spyker Venator B6 Coupe) once complete. Each bond will sell for £100,000 (~$166,000 USD), and the company hopes to raise up to £20 million (~$33 million USD). No word on the price for the Spyder model.