Jeep Teases Two New Concepts Before Moab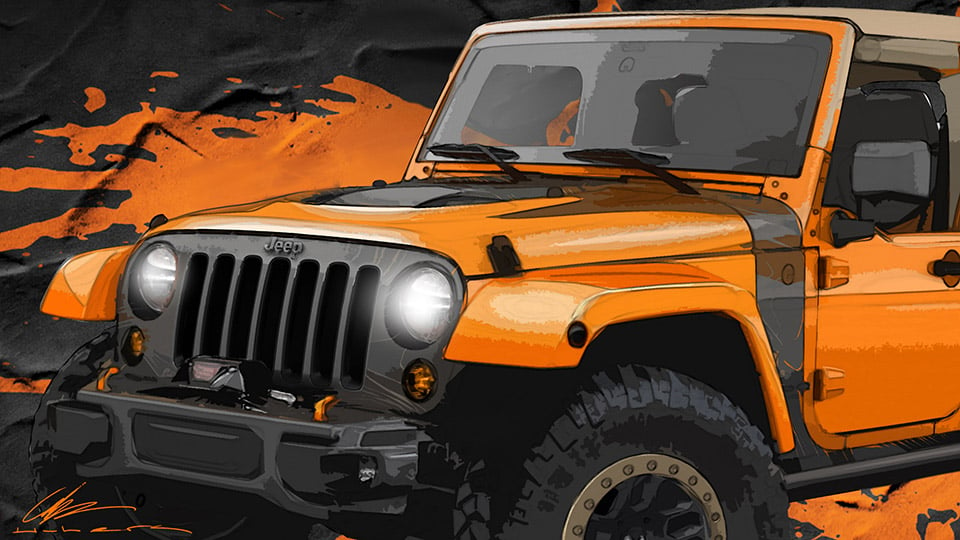 Jeep and Mopar have collaborated to design new Jeep concept vehicles for upcoming Easter Jeep Safari, taking place in Moab, Utah, April 12-20. Jeep has released teaser images for two of the vehicles: the Jeep Wrangler MOJO (shown above) and the Jeep Cherokee Dakar.
The MOJO shows off a bold orange-and-black paint scheme, a front-mounted winch along with a new front bumper and rocker guards. The Cherokee Dakar has a black-and-red color package with red, five-spoke wheels and off-road tires along with fender flares that are highlighted by white pinstriping.
A total of six concepts will be headed to Moab, so we're looking forward to catching a glimpse of the other design concepts soon. Jeep tells us to expect more information and additional images in the next week.