Concepts from Future Past: 1956 Olds Golden Rocket
general motors | gm | oldsmobile | retro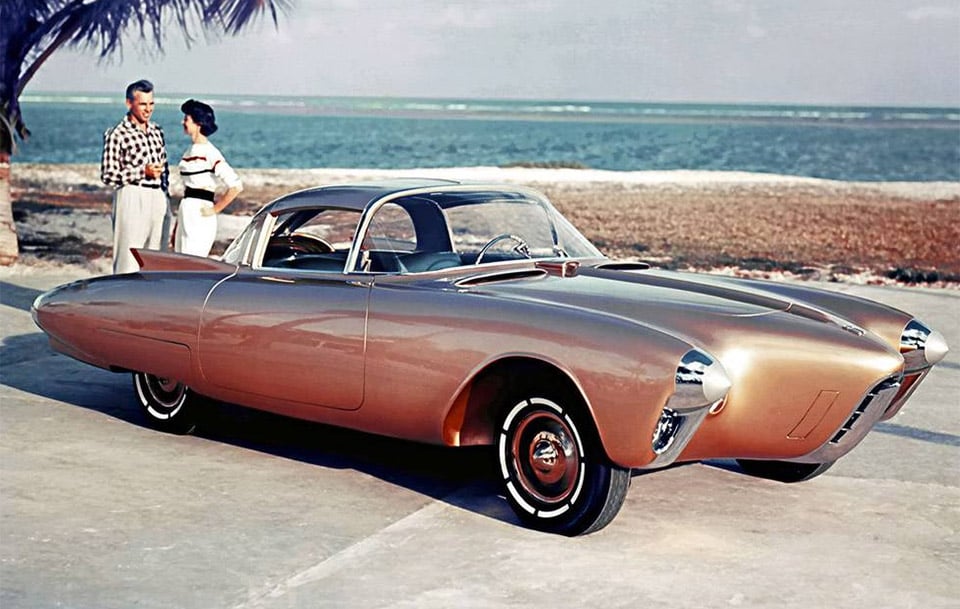 Designed by General Motors, the Oldsmobile Golden Rocket was created for the 1956 GM Motorama, an auto show the company staged from 1949 to 1961. The 1956 show was also the reveal for the second variant of GM's rocket-like Firebird.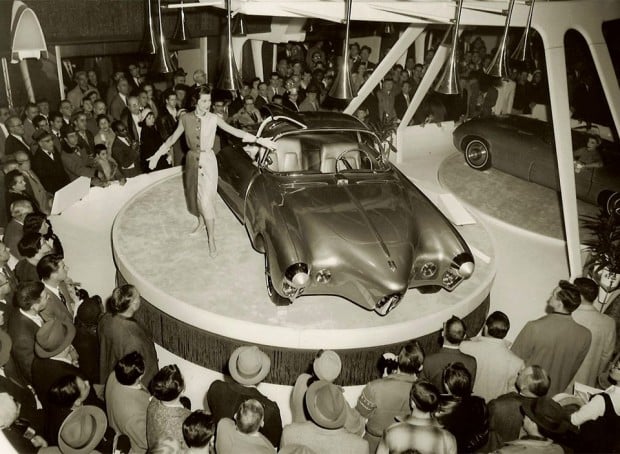 The Golden Rocket was a curvy two-seater. Made with a sweeping fiberglass body, the car had pontoon-style fenders that looked a bit like rockets, or possibly warp nacelles from the Starship Enterprise. Despite its curves, the car still managed to sneak in some sharp tailfins, though they were greatly decreased in size compared to most cars of the era.
Inside the car, it featured bold blue leather upholstery with gold trim, and a floating remote-operated tilt-steering wheel with the speedometer mounted in the middle. One other interesting feature were the car's roof panels which could be individually opened by driver or passenger to provide clearance for exiting and entering the car.
Design elements of the Golden Rocket would later surface in several vehicles including the Corvette Stingray and Cadillac Eldorado.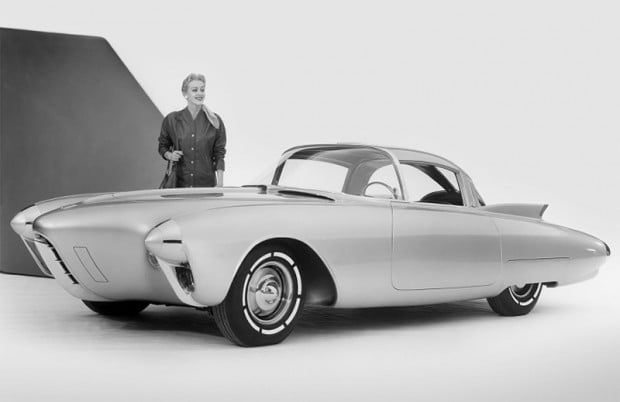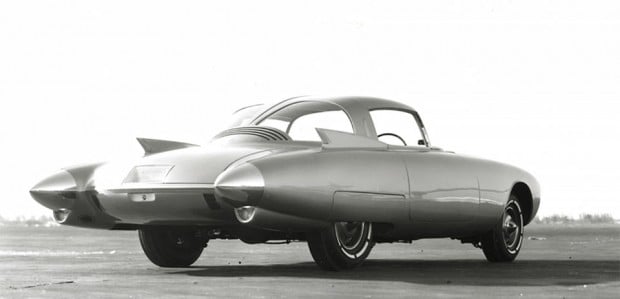 The Golden Rocket also made a brief appearance in Design for Dreaming, a short promotional film made by GM – and later parodied by the gang on MST3K. You can see the car at about 6:25 in the clip below, but you should really watch the whole thing if you want a good laugh:
Some images via The Jalopy Journal.