Audi Teases New Q4 Before Beijing Debut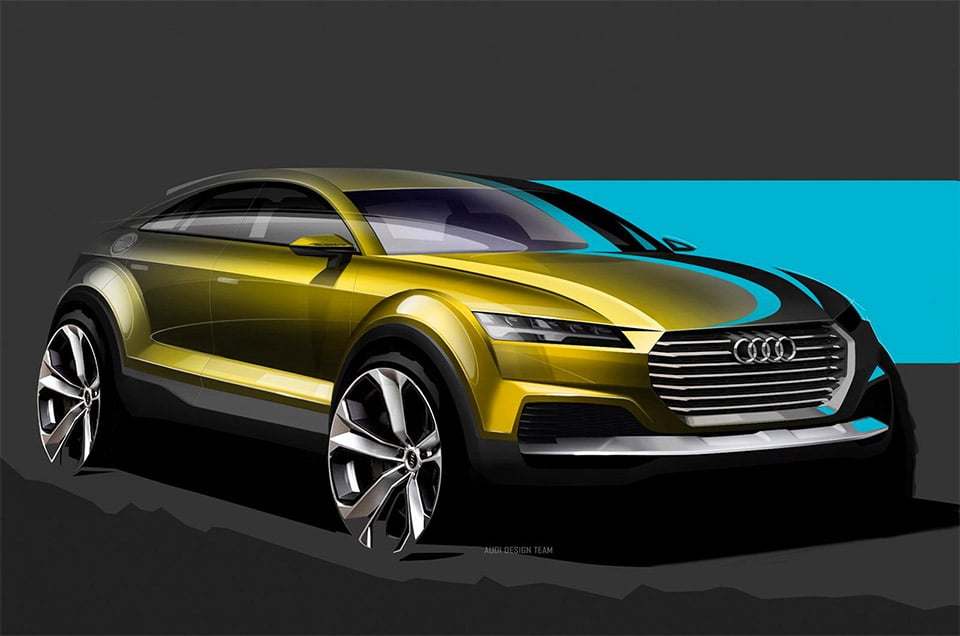 Audi is hoping to drum up a little buzz about a new SUV concept that will be unveiled at the 2014 Beijing Auto Show on April 20. The car may be positioned between the Audi Q3 and Q5 SUVs, making it a potential design direction for a newly launched Q4.
It also bears a striking resemblance to the Allroad Shooting Brake Concept we saw in Detroit earlier this year, albeit with a wider stance, four doors, bigger tires, and a lack of roof rails. The interior sketches show off some of the new Audi interior components seen on the new TT like air vents with built-in controls and a fully digital instrument cluster.
It will be interesting to see if Audi moves ahead with this mid-sized SUV. With BMW rolling out the new X4 it seems there's a market at that point so perhaps this concept provides an idea of where Audi may be going with its SUV range.