2014 Fiat Abarth 695 Assetto Corse Evoluzione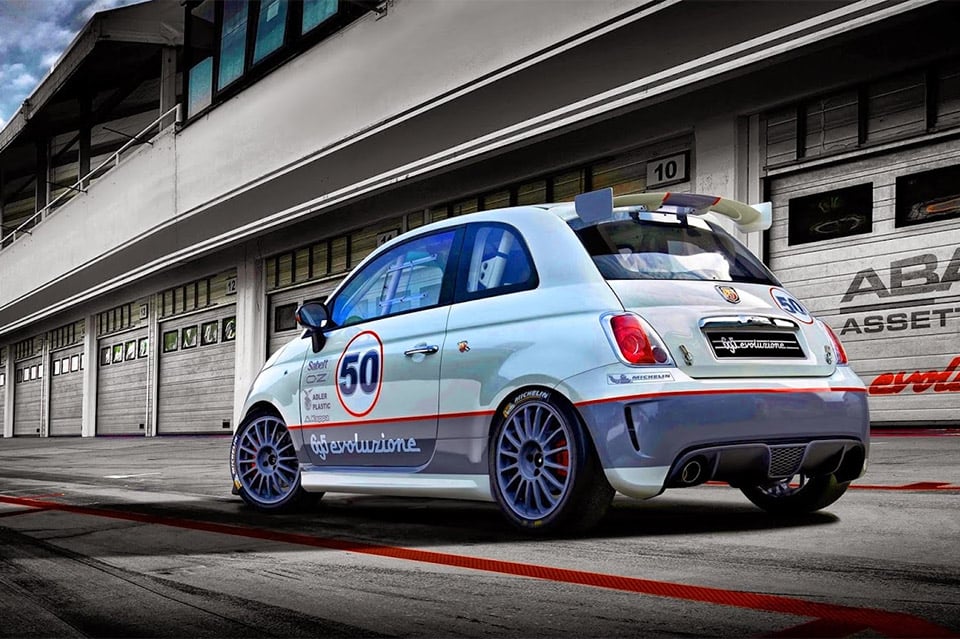 An amped up version of the already amped up Fiat 500 Abarth, this speedy track car has had its engine boosted to 215HP, which is more than enough for a car that weighs in at a ridiculously svelte 2,028lbs. Built specifically for racing, the Evoluzione weighs in at 44 lbs. than its predecessor, and is powered by a performance-tuned 1.4L Garrett turbocharged engine with an upgraded cooling system. The engine is hooked to a Sadev sequential gearbox that's designed for ultimate race performance. Additionally, the car features 17″ forged alloys, an aerodynamic spoiler and screen-printed grilles to cut down on the drag caused by conventional plastic ones.
Inside, the vehicle has been decked out with racing hardware, including a full roll cage and FIA-compliant safety systems. Naturally, to keep things light, it only has a drivers seat. Unfortunately, all of its weight-cutting measures mean the 695 Evoluzione isn't street legal.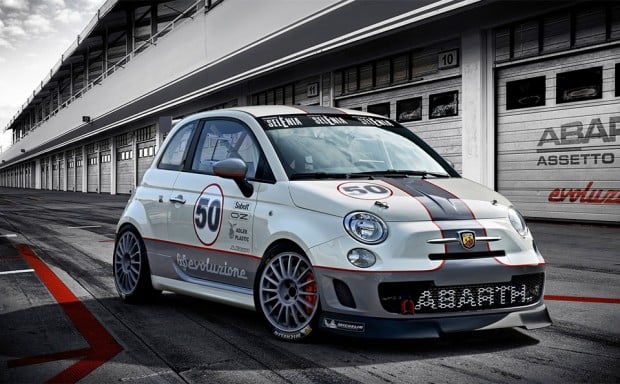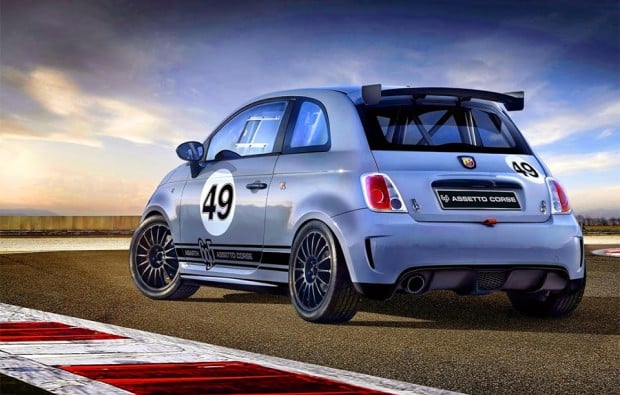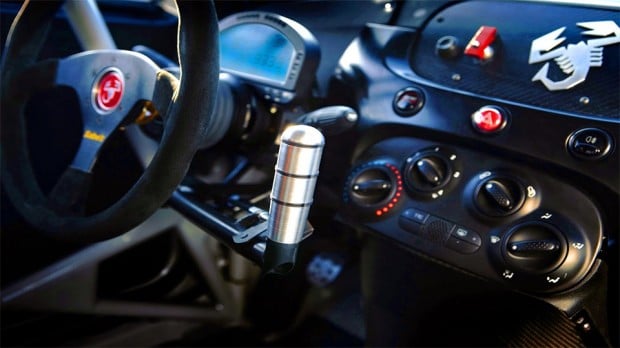 (from Abarth Press Release) Abarth 695 Assetto Corse Evoluzione
-Début of the race car that will join the other Abarths competing in the championships
-Modified chassis, power unit and electrical system
-1.4 T-Jet boosted to 215 HP and weight of 920 kg for unprecedented performance
Increased performance thanks to improvements to the power unit and weight reduction are the calling card of the new Abarth 695 Assetto Corse Evoluzione, which will be joining the Abarth 695 Assetto Corse and Abarth 500 Assetto Corse cars in Italian and European championships.
Key to the success of these five years of single-make Trofei, the Assetto Corse has proved capable of evolution, improving performance with extremely high safety standards.
The new car represents the latest in an endless series of challenges overcome by Abarth engineers and exemplifies the perfect balance of the Abarth formula: more power and less weight equals more performance.
The boosted engine, passing from 200 to 215 HP, and reduced weight of 920 kg, a 20 kg reduction relative to the previous version, ensure excellent, unprecedented performance.
The modifications made concern chassis, power unit and electrical system.
In detail, the 695 Assetto Corse Evoluzione will be equipped with steel front suspension arms that can be dismantled, 1.4 T-Jet engine with different configuration (specific management software and timing) and cooling and intercooler layout, new electrical architecture with control units relocated to the inside of the passenger compartment and windscreen with thermal defroster.
On the inside, the Abarth 695 Assetto Corse Evoluzione contains all of the safety equipment required by FIA regulations.
The Abarth 695 Assetto Corse Evoluzione is not only a car, but also a genuine upgrade kit for current 695 Assetto Corse cars.