A Look at the Koenigsegg One:1's Active Rear Wing
/DRIVE continues their series in which they take a closer look at the Koenigsegg One:1 megacar with the help of Christian von Koenigsegg. This episode focuses on the car's active rear wing, which is the world's first top-mounted active rear wing. Koenigsegg explains that thetop mount allows for more surface area on the bottom of the wing which is the most important surface to create downforce.
The mounting system and the wing weighs a total of about 20-22 pounds, which is significantly less than that of competitor's active wings. And yet, with the two surfaces on the wing, in a braking position it can help slow the car while also providing massive amounts of downforce to the rear wheels.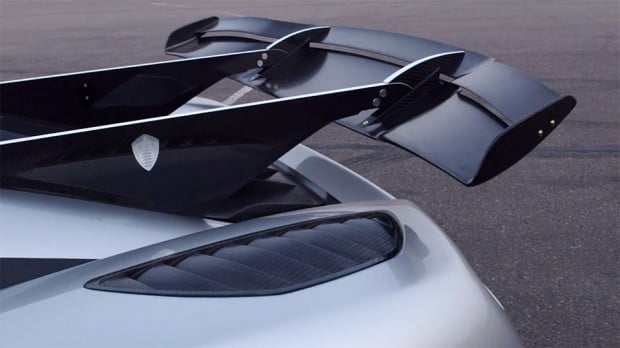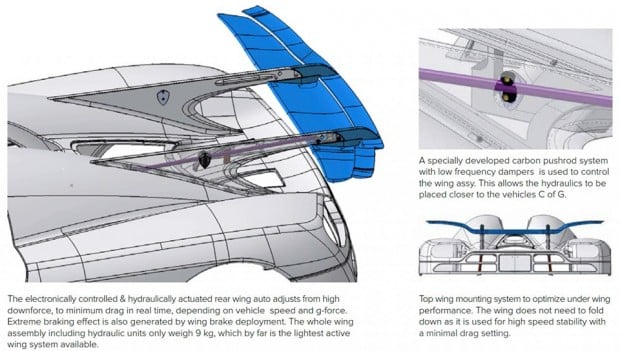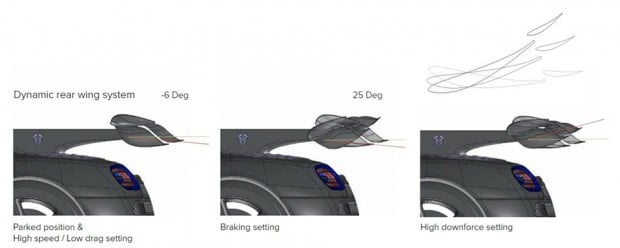 Be sure to check out the previous /DRIVE videos the car's extreme performance and aerodynamics and the 5.0-liter twin-turbocharged V8 engine were examined.