BMW Bringing OLED Lighting to Market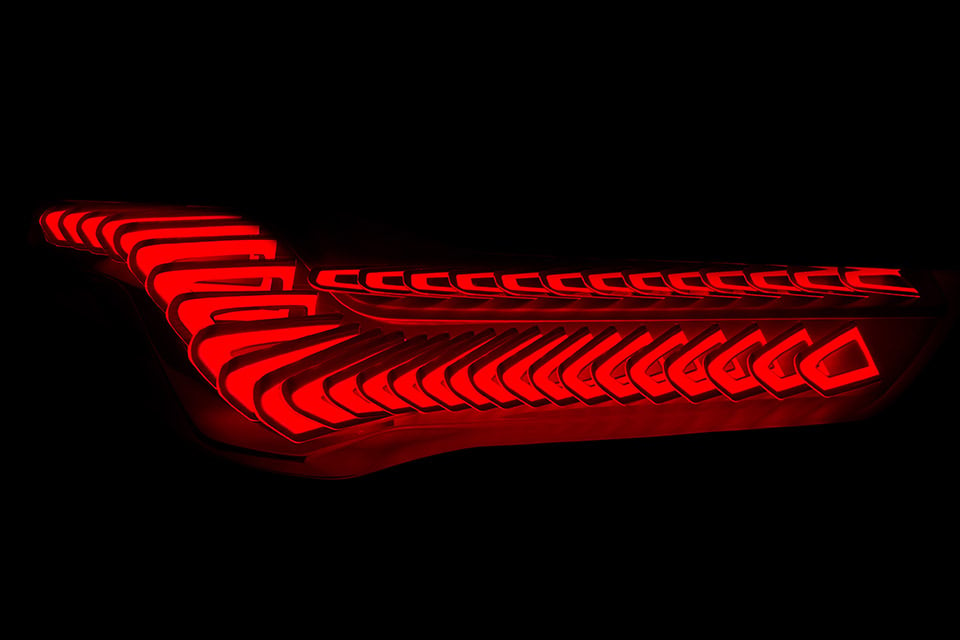 BMW will be the first car company to introduce laser headlights to the automobile market when it rolls out the BMW i8 later this year. But the German automaker isn't stopping there and has just announced the development of organic light-emitting diode (OLED) technology for use in its vehicles in the future. BMW doesn't expect OLEDs to replace LEDs entirely but, rather, to complement them.
OLEDs have several advantages to the LED technology that has become so popular in the industry lately. OLEDs, like LEDs, are very efficient but they also generate very little heat and, unlike LEDs, OLEDs shine out over a relatively large area compared to an LED's pinpoint source. Another benefit to OLEDs is that the components are extremely small — some 150 times thinner than a human hair — allowing more creative applications and lighting designs. Initial designs show a two-dimensional OLED surface but BMW expects future designs to incorporate transparency and three-dimensional effects.