Bugatti Grand Sport Vitesse Veyron Black Bess Edition
bugatti | April 13, 2014
---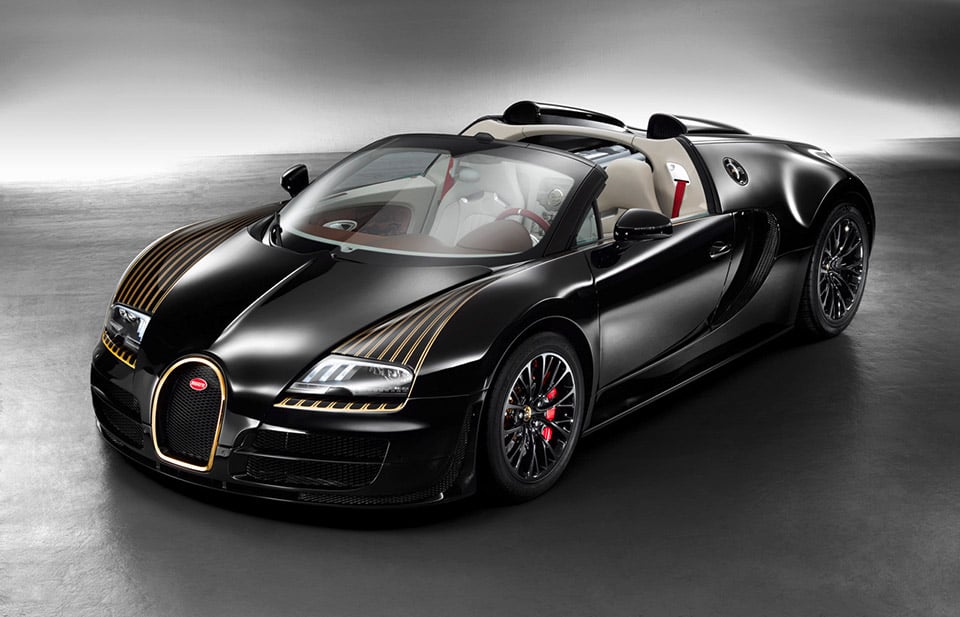 Bugatti has unveiled another model in its "Legend" series of six cars, the Veyron 16.4 Grand Sport Vitesse "Black Bess", seen as an homage to the legendary Type 18 Black Bess which was one of the first street legal super sports cars in history. The Type 18 was driven by company founder Ettore Bugatti himself. With a four-cylinder inline engine and five liter capacity, the vehicle was capable speeds of 100 mph, a feat deemed virtually unbelievable for the times.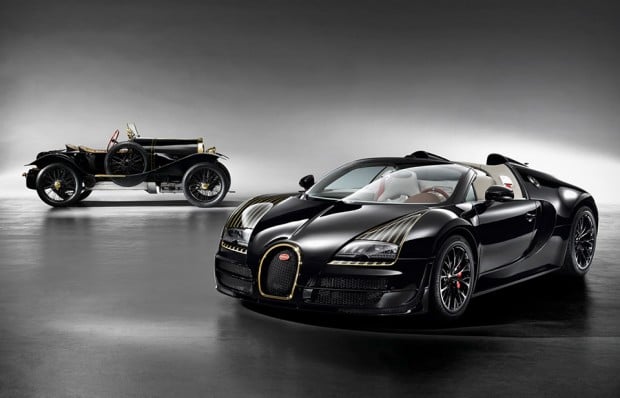 The limited-edition Black Bess is based on the Bugatti Veyron 16.4 Grand Sport Vitesse, the changes to the vehicle are purely aesthetic, with no modifications made to the vehicle's already astounding mechanics. The body of the car is done completely in carbon fiber and painted black with gold-colored accents to reflect the Type 18 heritage. 24-carat gold is used for the Bugatti horseshoe. On the inside, the car is upholstered in beige leather with contrasting Havanna wood trim. The door panels bear scenes which depict the historic Type 18 "Black Bess" as well as Roland Garros' airplane, a Morane Saulnier Type H.
With an 8-liter W16 engine, the Vitess can accelerate from 0–62 mph in 2.6 seconds and, with a maximum speed of 254 mph with the roof down, the Vitesse is the fastest production roadster ever built. Just three of these Veyrons will be built with a price of around $3,000,000 each.