Limited-Edition TRON Mini Cooper to Be Produced
---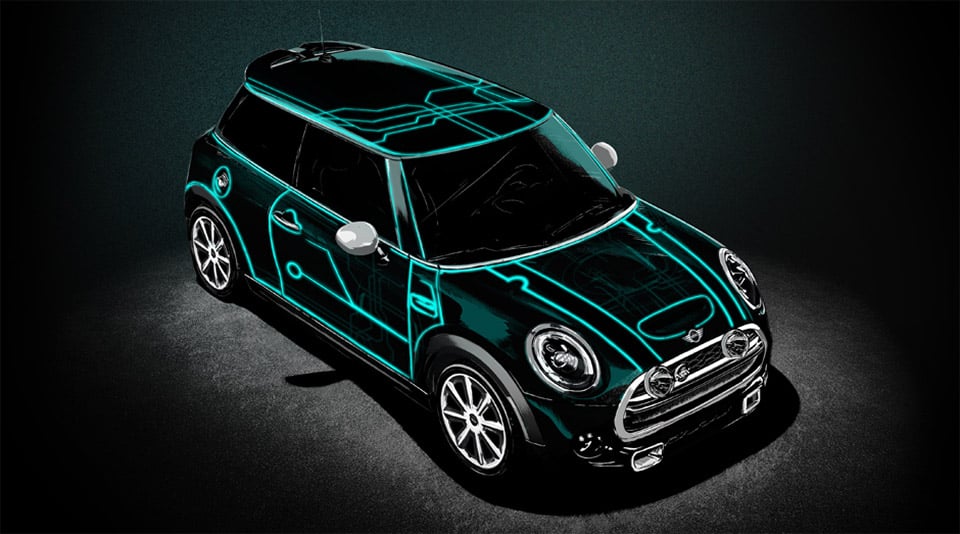 A while back, MINI asked buyers to vote on a custom edition skin for the 2014 MINI Cooper, and the results are in. The winner: a design called DeLux – by Alex Coyle. While it's not officially a TRON tie-in, it sure looks like the MINI and a lightbike got together to make this car.
As proposed by Alex, the DeLux features a Midnight Black body, 18″ Silver Cone spoke wheels, Chrome Line exterior and a rear spoiler. Of course, the highlight is the glowing green-blue circuit lines across its exterior. We're not sure how luminescent the final car will be but we're doubting anything will ever look as cool as the TRON Nissan GT-R.
Only 56 of the special edition MINI will be available, and the company will be showing off the first specimen of the DeLux special edition at the 2014 New York Auto Show.