Land Rover Discovery Vision Concept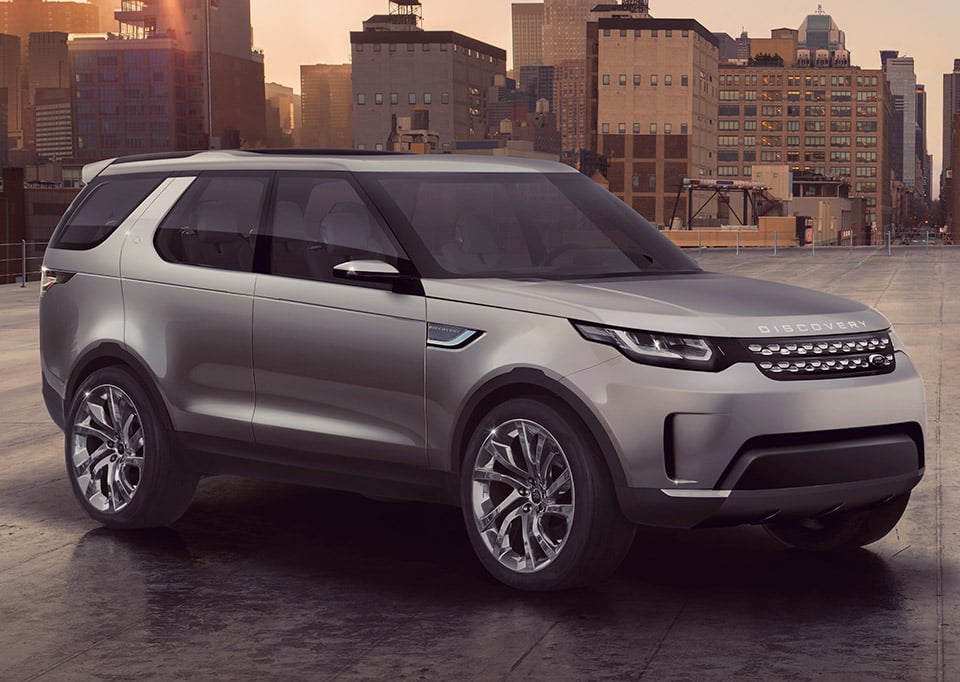 After teasing us and with its innovative Transparent Bonnet technology, Land Rover has taken wraps off of its latest concept vehicle, the Discovery Vision Concept. The full-size SUV is designed to establish a future direction for not just a single vehicle, but a full line of Discovery vehicles.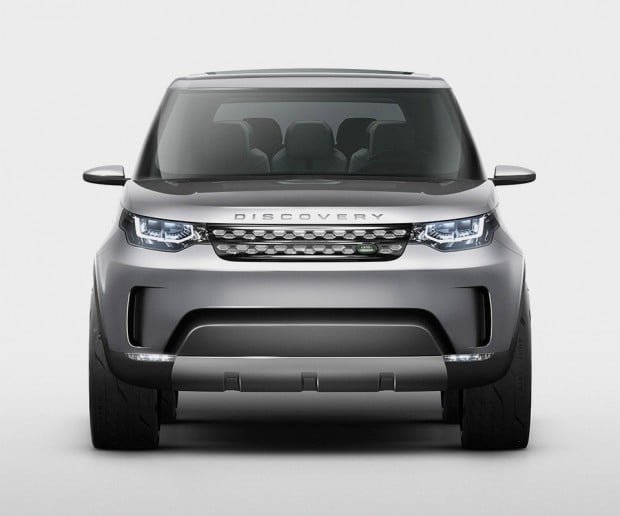 Riding on a set of beautifully designed 23-inch split-spoke alloy wheels, the Discovery Vision Concept is dramatically restyled from past models, moving away from the boxy shape of old to a look that much more closely resembles that of the Evoque, but with even more aggressive lines.
On the exterior, the Discovery Vision features modern wrap-around headlights and tail lamps, and the headlights use laser technology to project bright, controllable light over a long distance. Unique slimline foglights have infrared and color lasers which enable the vehicle's terrain scanning and referencing capabilities.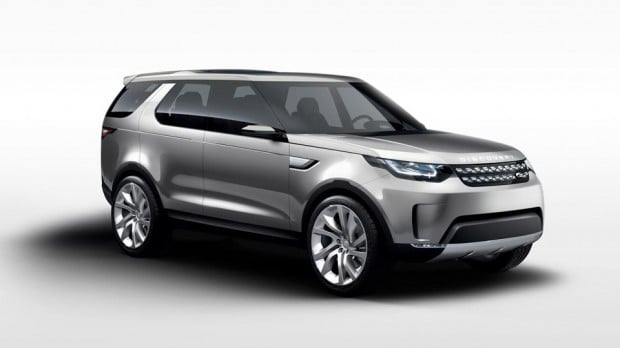 Its rear doors swing backwards to provide optimal access to the back of the vehicle, and they're designed to be operated by gesture control – doing away with door handles entirely, improving both styling and aerodynamics. Under the doors are fold-down steps which automatically open up to aid in entry and exit. As has been the case with many concept vehicles, the door mirrors have been replaced with tiny video cameras.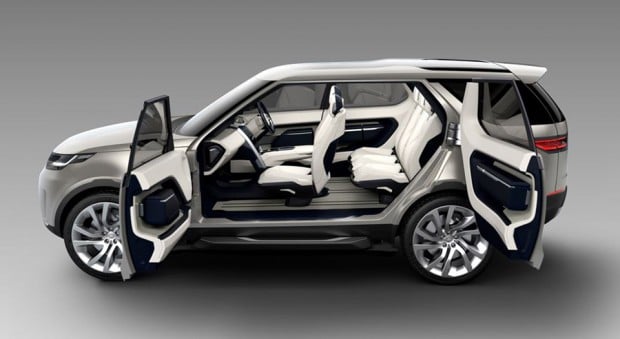 Inside the Discovery Vision Concept the first thing you'll notice is the 2/3/2 stadium seating configuration, which places each successive row slightly higher than the one in front of it. Interior finishes for the concept include light and airy white and blue leather, grey wood veneer and aluminum trim elements. Look up, and you'll find a massive panoramic roof, which has a large integrated LED cabin light which provides adjustable ambient lighting.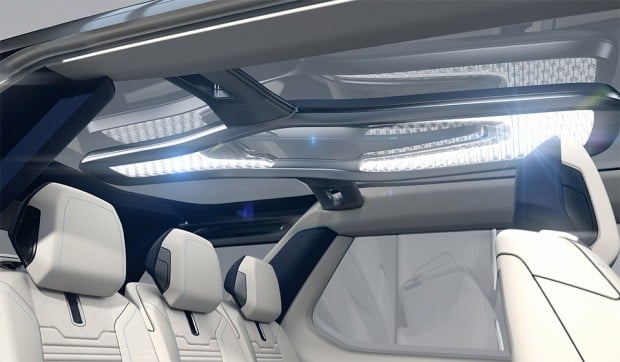 As a vision for the future, the driver is surrounded with high-tech features, including a pair of small OLED touchscreens built into the steering wheel, and the addition of gesture controls for turn signals and headlights means a less cluttered steering column. In front of the wheel is a large high-resolution display with 3 million pixel resolution. The central console has a pair of touchscreens which provide access to infotainment and climate controls. The lower display can be flipped up to provide storage and wireless charging of smartphones.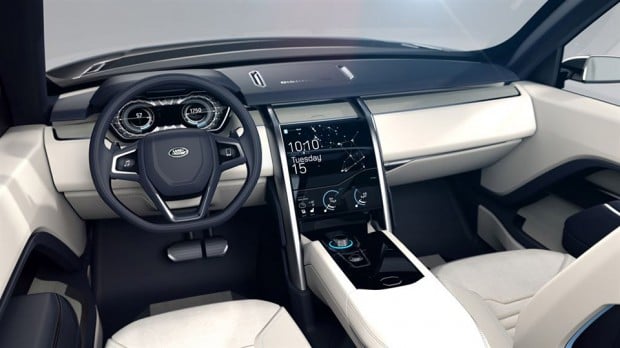 The passenger compartment of the Discovery Vision Concept provides a highly flexible seating configuration, with both the second and third row being able to slide backwards and forwards, and able to to fold like a theater seat, or flat – providing a large table surface. Apparently, all seating configuration can be performed from a touchscreen interface. In addition to the seating for seven, there's a "social seating platform" which adds a retractable tailgate platform or a bench seat.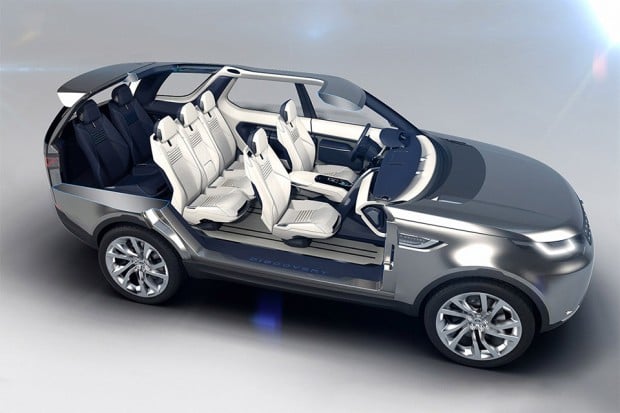 Naturally, being a sport utility vehicle, the rear seat passengers are surrounded by conveniences, including gesture-controlled infotainment screens in the back of each seat, fold-out tray tables, pop-out coat hangers, and tablet docking ports. The vehicle even incorporates specially-designed travel luggage built into the doors, to reduce the storage space required for bags.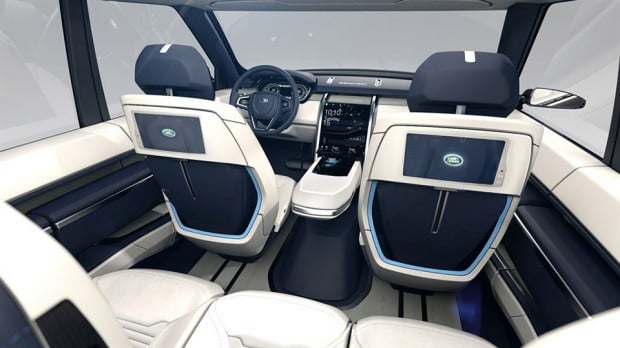 Of course, you can't have a concept vehicle without an ample dose of high tech features, and Land Rover isn't messing around. The highlight of the tech systems is the aforementioned transparent bonnet technology – which lets you see objects at ground level via a heads up display which makes it look like you can see through the hood. Sophisticated laser headlights are connected to high-def cameras which analyze oncoming traffic, adjusting the beams accordingly to ensure optimal visibility and reducing risk to other drivers.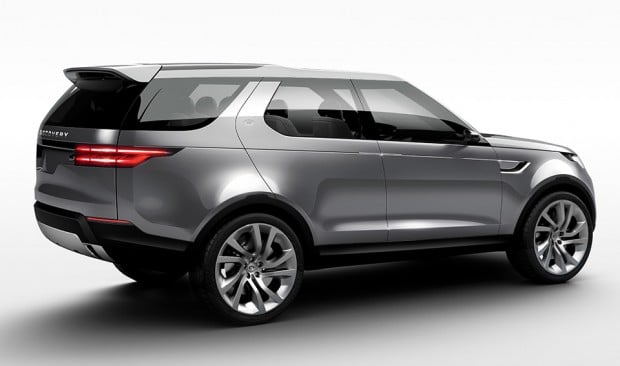 Inside, Land Rover envisions "smart glass" windows surrounding the passenger compartment, each of which being capable of displaying video and information overlays inside the glass. They've even gone as far as to think about eye-tracking technology so they can detect which passenger is looking at a certain section of the glass, and only displaying relevant information to that passenger. Being able to project information onto windows also allows for improved safety, with the ability to add feeds from cameras located on the vehicle – allowing a heads-up view of objects when backing up or cornering. The technology could also provide privacy and dimming capabilities, as well as interchangeable "mood screens" for the panoramic roof.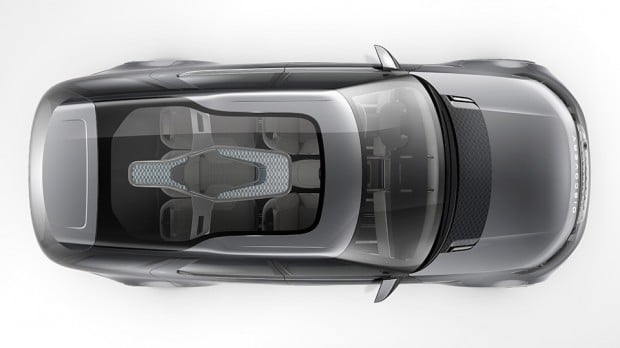 While we appreciate the inclusion of a secure Wi-Fi network, we're not too sure of the utility of the proposed in-car video chat system which lets passengers in the car speak with each other so they don't have to crane their necks. Do we really need such a thing?
Of course, the Discovery Vision Concept is designed to handle all-terrain driving, and to that end it includes numerous technologies which are designed to help with challenging driving environments. A laser terrain scanning system can scan the ground in front of the vehicle and display a map of the terrain on one of the vehicle's screens. Laser referencing can augment reality by projecting information onto roads or walls which could be used to help gauge distances, or to project warning markers for other vehicles to see. The vehicle's terrain response system is designed to automatically detect common terrains and situations, and engage the appropriate driving modes for the conditions. It also offers a variety of semi-autonomous driving modes to assist and coach drivers in difficult driving situations.
One other innovative feature is something called "Wade Aid," which can detect the depth of water in front of the vehicle, so you can know how dangerous it may be to cross a body of water before you enter it. The vehicle also includes a remote-controlled driving mode which allows the driver to exit the vehicle and maneuver it from outside for situations in which exterior visibility is needed, such as attaching to a trailer or driving through manually-operated gates.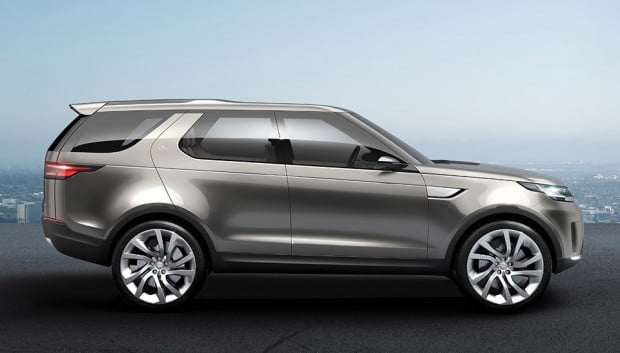 Overally, it looks like Land Rover has packed a ton of innovation into the Discovery Vision Concept. Only time will tell which features will or won't make it into a production vehicle, but the body and interior design look like they could readily go into a real-world vehicle.