2015 Alfa Romeo 4C U.S. Release Set for June 2014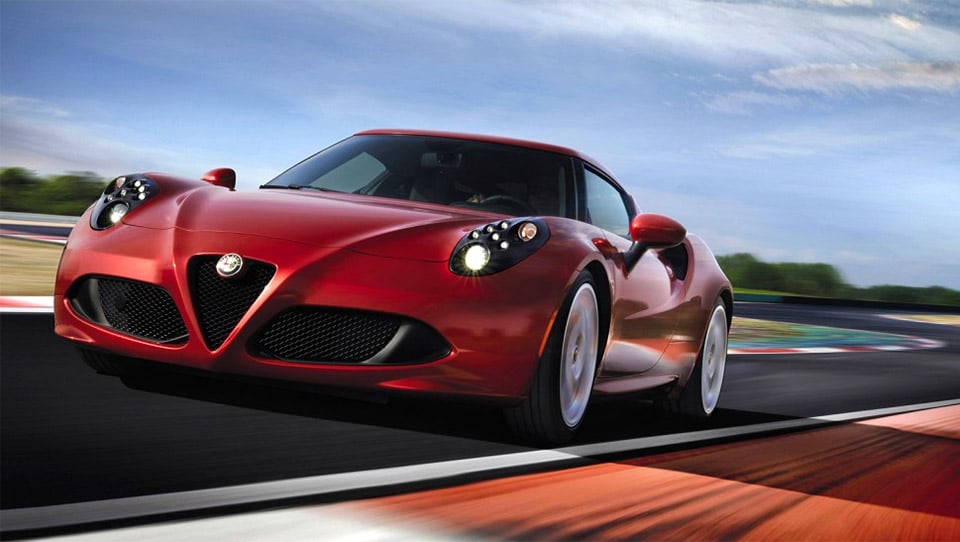 The new Alfa Romeo 4C is already tearing it up in Europe, and has been rumored to be headed to the U.S. for a while now. We're happy to say that Alfa has confirmed that the car will coming to America, and you won't have to wait long to buy one, with the release date pegged as June 2014.
As with the European version, the carbon fiber monocoque car's U.S. spec'd 1.75L 4-cylinder turbo engine will push out 237 horsepower and 258 lb-ft. of torque, connected to a dual-clutch 7-speed transmission. The company plans a special Launch Edition of the 4C, which will come with bi-xenon headlights with LED running lights, carbon fiber accents on the rear spoiler and side mirrors, race suspension tuning with sway bars, an aluminum rear diffuser, racing exhaust, red brake calipers, microfiber sport seats, and a leather trimmed steering wheel and door panels.
Perhaps this will be our chance to get behind the wheel of the zippy and beautifully styled car without a trip across the Atlantic now. Since Alfa Romeo hasn't sold cars in the U.S. in a number of years, but thanks to its shared parentage with Fiat, the car will be sold in a limited number of Fiat and Maserati dealerships. Pricing hasn't been announced yet, and rumors have varied wildly, but most speculation has pegged a base price of $54,000(USD).