Mitsuoka Viewt Haru: Classic Jag + Nissan Micra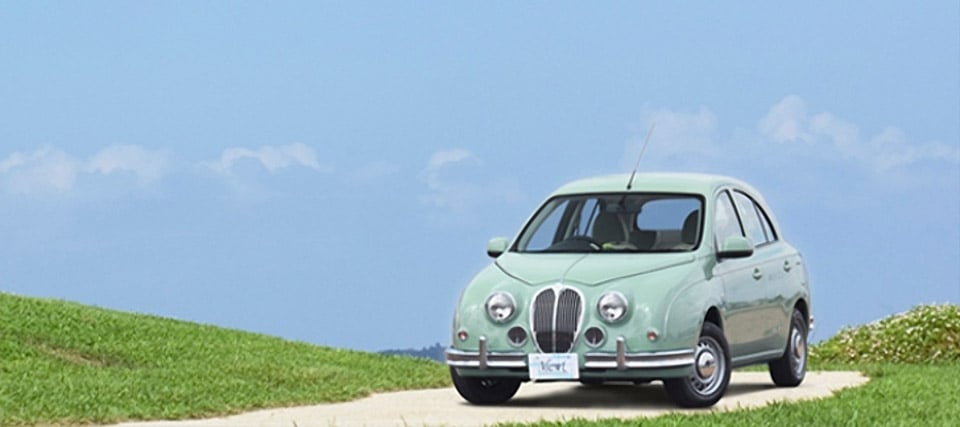 With styling that recalls the classic Jaguar Mark 2 from the 1960s, Japanese automaker Mitsuoka Motors has announced a limited edition of its Viewt sedan, the Viewt Haru special edition. Just 15 of these limited-edition cars will be made, five in each of the three colors of light green, beige and blue.
The cars come with 1.2-liter three-cylinder engines and CVT transmissions and each is priced at ¥2,851,200, which is about $28,000 (USD). The Viewt Haru is actually built on the Nissan Micra chassis and has been in production for over a decade, so if you can't get your hands on a limited-edition version you can always check out the regular production versions.