Own a Jaguar Driven by Pink Floyd's David Gilmour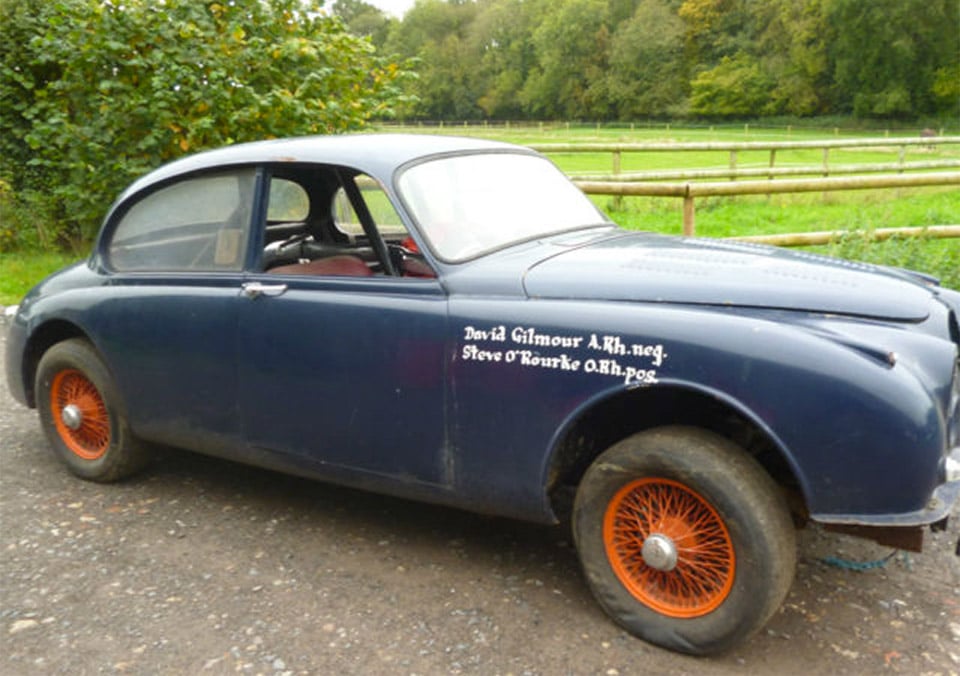 This old 1963 Jaguar Mark II is fit for a complete restoration, but it does have an interesting history to go with it. Apparently, the car was prepared for a 1992 racing competition in which Pink Floyd guitarist and co-lead vocalist David Gilmour and his manager Steve O'Rourke participated.
Located in the U.K., the car was bestowed with a 3.8L dry-sumped engine, a syncromesh gearbox, and had its body strengthened and roll bar and Perspex fitted for race safety. Plus, the car was painted with the blood types of the driver and passenger just in case anything bad happened to them.
Clearly, the car has seen much better days, but for a Pink Floyd fan looking for a major restoration project with a unique history, it could be an interesting purchase. You can check it out over on eBay. The Buy It Now price is £12,000 (~$20,000 USD).