Volkswagen Golf R 400 Concept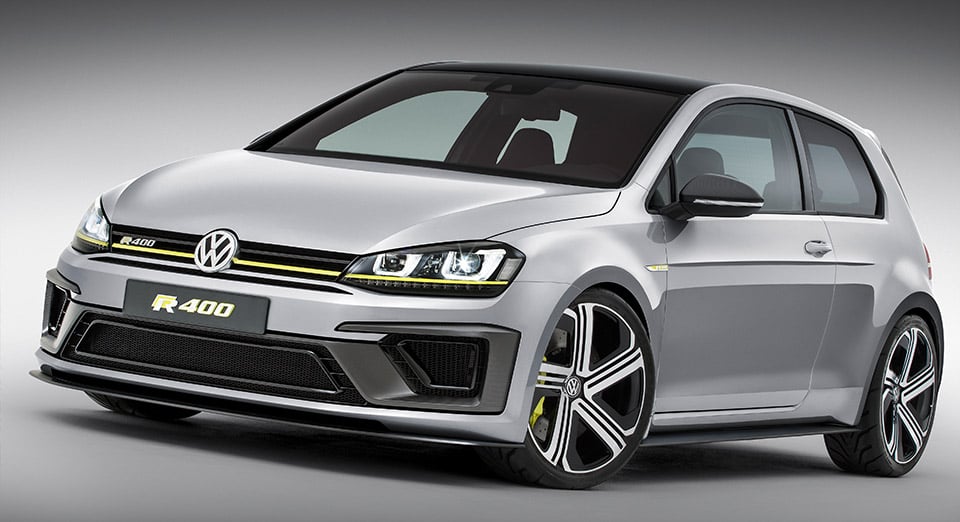 Volkswagen will be bringing its impressive Golf R 400 concept to the 2014 Beijing Motor Show. But before they show it off in person they've shared some images and details of the car to give us a look at what to expect. In addition to the beefy 400 PS (394 horsepower) 2.0L turbocharged engine, the concept will have a 6-speed dual-clutch transmission, 4MOTION all-wheel drive and a sport suspension. With a 0-to-100 km/h (62 mph) time of just 3.9 seconds and a top speed of 174 miles per hour, this may be the fastest Golf yet.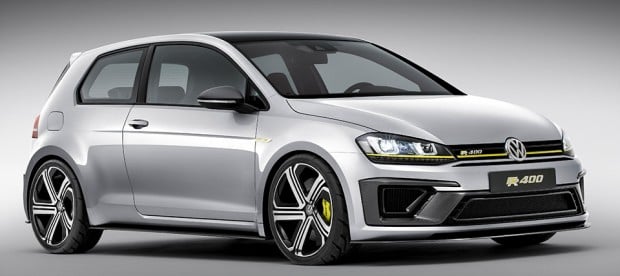 The images also show off the car's flared wheel arches, larger wheels and new bumpers. The exterior showcases the "lemon yellow" highlights including a bold horizontal stripe on the front grille along with the matching interior stitching. The reworked interior shows off the car's motorsport shell seats trimmed in carbon-tone leather and Alcantara, with integrated head restraints and belt openings.
Compared to the 2015 Golf R upon which it's based, this concept really moves things ahead for VW's two-door hot hatch.