Mercedes-Benz Concept Coupé SUV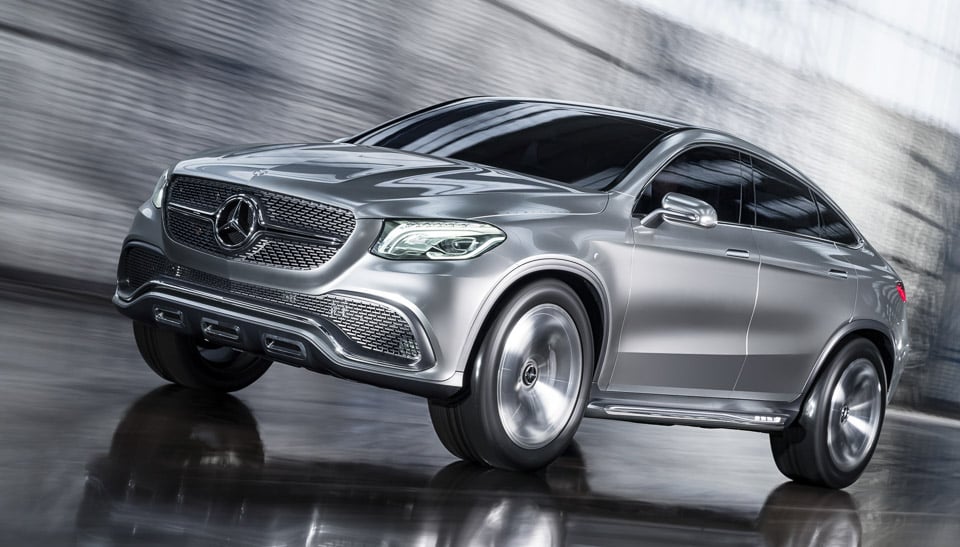 Mercedes-Benz tosses their hat into the crossover ring with this concept vehicle that's designed to combine the best of a car and an SUV. The Concept Coupé SUV sports a style that's distinctly Mercedes, while creating a form that's unique in the market.
The vehicle goes head to head with the BMW X6, but arguably looks much better than that odd bird. Out of the gate, the Mercedes model seems more sporty and modern than other crossovers, with a roofline that looks more like a car than an SUV. We're not sure what that means for storage space and visibility though. Up front is the same bold and dynamic grill we admired on the S-Class Coupé, while in back is a curvaceous liftgate with streamlined LED lighting. We just love the polished aluminum body shown here in the concept design. We haven't admired a finish like this since the DeLorean DMC-12.
Mercedes-Benz hasn't revealed much in terms of specs for the Concept Coupé SUV, other than the fact that it rides on jumbo 22-inch wheels, and that it features air suspension and a programmable transmission with four different driving modes.