Lamborghini Aventador LP 700-4 Nazionale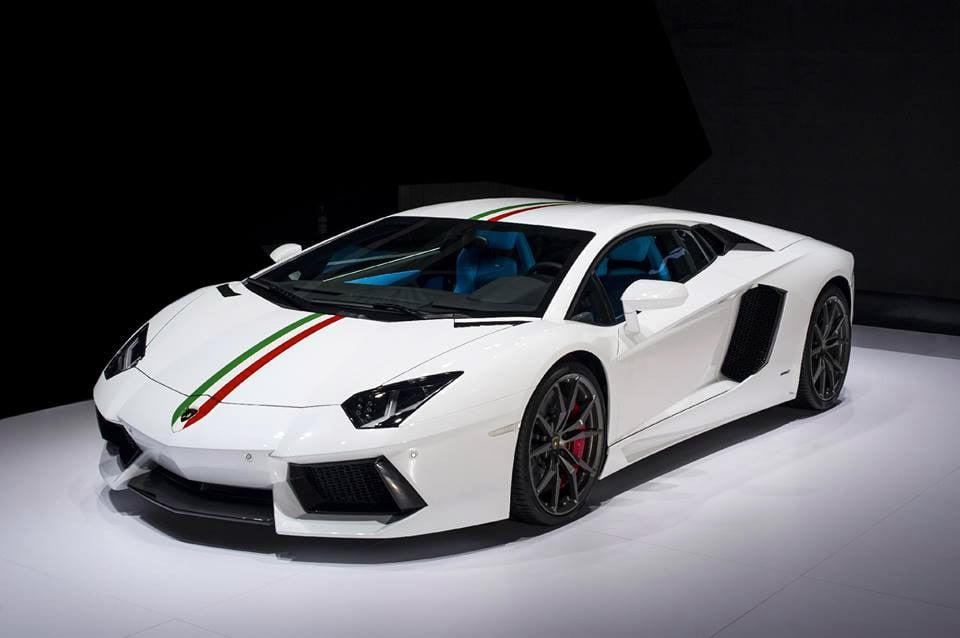 Lamborghini shows its patriotic love of Italy with a special configuration of the Aventador LP 700-4 called the Nazionale. Built by the company's bespoke Ad Personam division, the car retains the monstrous 720 horsepower 6.5-liter V12 engine under the hood and the standard Aventador's 0-to-100 km/h (62 mph) time of just 2.9 seconds.
The Nazionale nods to its Italian roots with a white Bianco Opalis exterior with red, white and green stripes on the roof and rear bench. Inside, the car's two-tone interior has carbon fiber trim with "Q-citura" stitching and the seats are embroidered with the Italian flag.