Rare Ford GT40 MK1 Hits eBay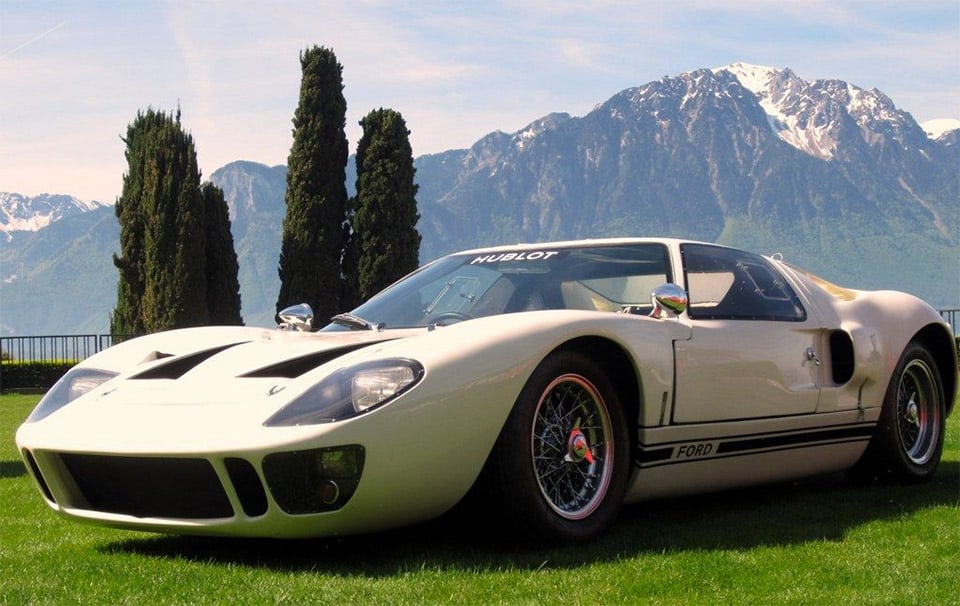 The original Ford GT40 (not to be confused with the 21st century remake) is arguably the most special vehicle that Ford ever created. It was a monster on the racetrack, and a feast for the eyes. Only a handful of the cars were built by Ford Advanced Vehicles, and one of these rare birds is currently up for auction on eBay.
This particular specimen (Chassis P/1108) has just 9,031 original miles on its odometer, and was never used in races. Less than 100 GT40 MK1 cars were made, though this was one of the last to be produced. It was built in the U.K. at the end of 1969, where it sat as a racing spare until 1971. After it changed hands, it was converted to right-hand drive for a customer in Germany back in 1973, changing ownership just one more time before selling to its current owner, Monsieur Jean-Claude Biver, Director of HUBLOT Swiss watch company, who is now selling the vehicle yet again.
The various models of GT40 cars were built from 1963 to 1969 for racing, to compete in the F.I.A. World Manufacturer Challenge. It's powered by a 289ci (4733cc) V8 – the same engine found in Mustangs of the mid 1960s. It's been outfitted with Weber downdraft carburetors, and a period-correct ZF 5-speed syncro gearbox. The car is mounted with Borrani wire wheels, and also comes with a set of spare B.R.M. wheels. Inside, you'll find a right-hand steering setup, an original vented racing seat and another seat for taller drivers.
Opening bid for the car is Swiss bank account busting $2,250,000(USD).