Morgan Limited Edition Plus 8 Speedster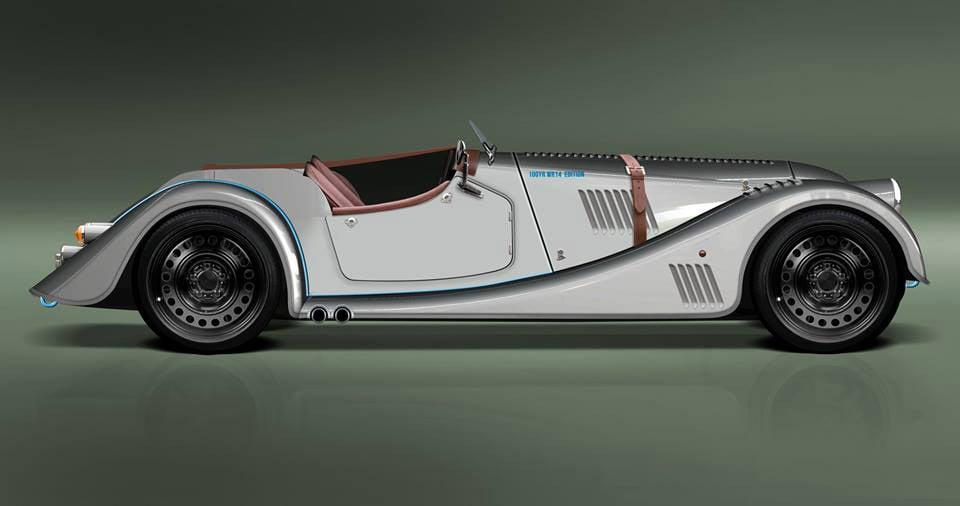 With a long hood, sweeping front fenders, a tiny windscreen, a leather hood strap, and side exit exhausts, Morgan has rolled out the new, limited edition Plus 8 Speedster. The car is part of a special line of vehicles commemorating the company's manufacturing of vehicles for 100 years at Pickersleigh Road. The Speedster is Morgan's new addition to the Plus 8 line that honors the history of stripped-down roadworthy race cars.
The Speedster has a 367hp BMW V8 engine with either a six-speed manual or ZF 6 automatic transmission, which will send the car from 0-to-100 km/h (62 mph) in 4.2 seconds. Top speed is limited to 148 mph, which is probably plenty fast with the top down, sitting just inches from the road. Each of the limited edition Speedsters will come with a long list of options to allow the purchaser to personalize theirs.
Production will begin in June 2014 with the first models delivered later in the summer. The cars are priced beginning at £69,995 (~$117,500 USD).