Infiniti Q50 Eau Rouge Almost a Sure Thing
infiniti | April 24, 2014
---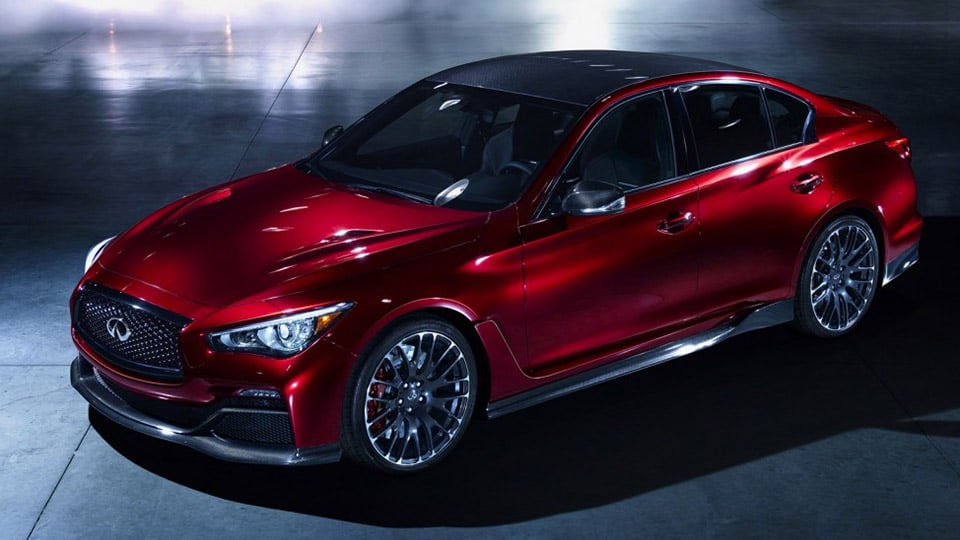 We're already in love with the luscious exterior of the Infiniti Q50 concept as it was shown back at the 2014 Detroit Auto Show. Then the company teased us with ear-candy sound of its engine. Now we've got good reason to believe that the car will go into production – and with the engine found in the vaunted Nissan GT-R.
UK automotive site Auto Express spoke with a company insider at the 2014 Beijing Auto Show who stated "At this stage it would take more to stop the car getting made than to start things." Additional information points to the inclusion of a 560hp engine based on the GT-R's twin-turbo 3.8-liter V6. Being a four-door luxury sedan, the Eau Rouge is likely to weigh a little more than the GT-R, so it might not be quite as quick off the line as its Nissan cousin, but it still looks impressive.
Still, we're very excited by the prospect of a luxury car with the power of a GT-R – which we've always griped had cheap finishes and average driving comfort given its price tag.