2009 Spyker C8 Laviolette Coupe for Sale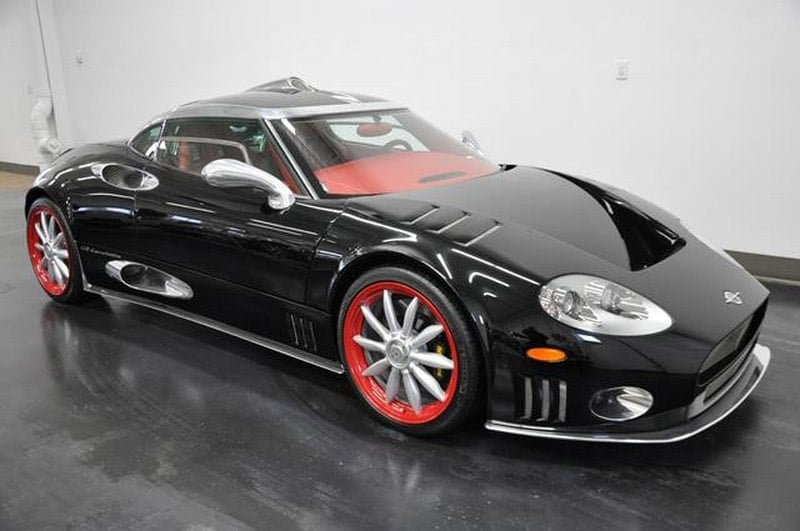 Nothing about the Spyker C8 Laviolette was subtle, and this black and red coupe is certainly no exception. Built by the Dutch automaker, the C8 Laviolette has a Audi 4.2-liter V8 engine that provides nearly 400 horsepower. The vehicle is finished in a brilliant black finish with bold red accents and a brushed metal detailing. On the inside, it becomes even more striking with the red leather interior with diamond stitching and a machined metal dash. But the most distinctive feature of the Laviolette is its all-glass roof which extends from the top of the windshield to back and over the mid-mounted engine.
This one has just 1,500 miles on the odometer and is located in Cleveland, Ohio with a Buy It Now price of $159,500 on eBay. We suggest if you're thinking of making an offer on it you get yourself a giant bottle of metal polish on your way home from the dealership.