Nissan's Self-Cleaning Car Prototype Lets You Skip the Carwash
awesome | nissan | technology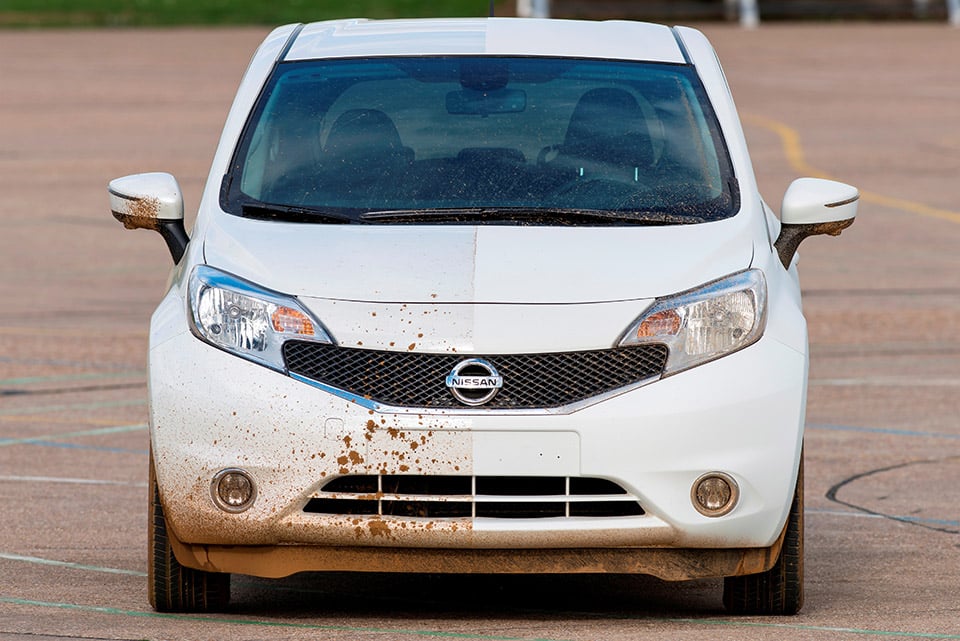 If there's one thing that many of us hate taking the time to do, it's going to get our cars washed. It's not that we don't like the end result, it's just that most of us are too busy to do it as frequently as we should. Well, we could soon be driving cars that rarely, if ever, need washing.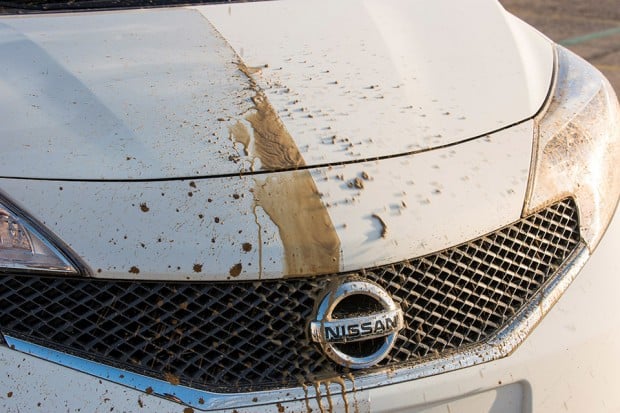 Thanks to the use of a super-hydrophobic and oleophobic coating called Ultra-Ever Dry, developed by UltraTech, the Nissan Versa Note shown here is capable of beading off dirt, mud, water, oil and just about anything else that hits it.
Here's some additional footage of Ultra-Ever Dry in action on other surfaces. In case you've never seen it before, it's pretty amazing stuff.
Nissan says they are currently testing the viability of such a product for aftermarket application, and there are no plans to make the technology standard from the factory. Probably the biggest concerns about Ultra-Ever Dry coating is that it has to be reapplied at least once per year, and that it doesn't dry clear.