Beautiful 1968 VW Type 34 Karmann Ghia for Sale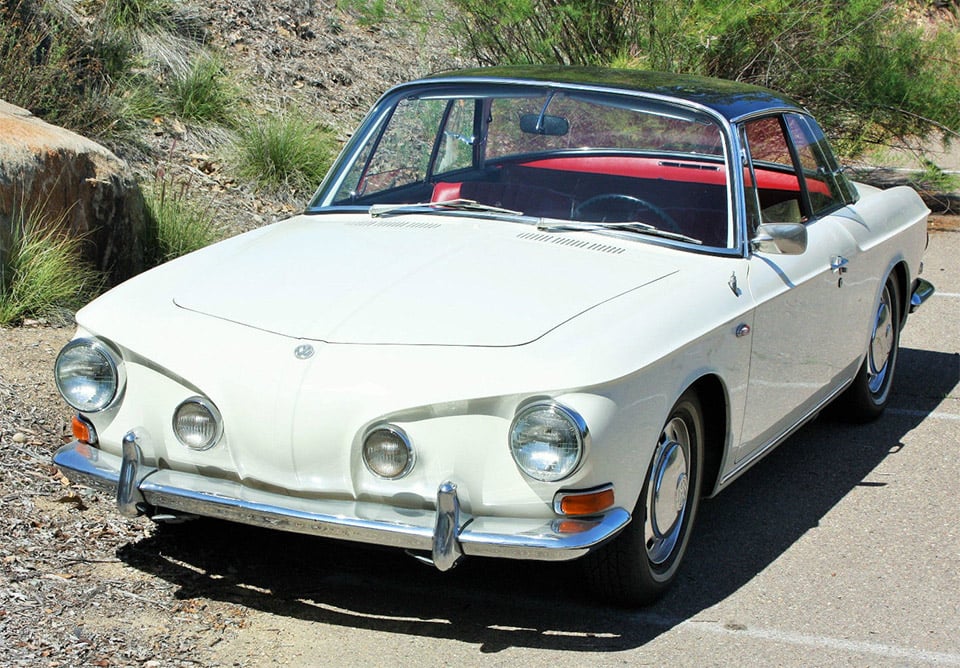 The guys over at Bring a Trailer spotted this seemingly impeccable classic Karmann Ghia for sale on eBay. This beautifully maintained, show-ready car is exceptionally rare in the U.S., because the Type 34 Karmann Ghia Coupe was never officially exported here, and a small number were brought over by individuals. It's estimated that of the remaining 1500 to 2000 Type 34s, about 400 of them are here in the U.S.
Surprisingly, the Type 34 was the most expensive and luxurious car made by VW at its time, costing almost twice the price of the Beetle. This particular specimen has 62,600 original miles on it, and has had three owners in its lifetime. The car has its original matching 1600cc engine, and is said to drive quite well. Keep in mind that this little coupe was always a touring car with a top speed of 90MPH, so don't expect to push it beyond maybe 75MPH or so these days.
The bodywork on this car looks excellent, with very few defects, and inside the car has been reupholstered with the original Indian Red leatherette color, and has had it headliner and wood dash covering restored as well.
Full asking price for this beautiful car is $33,000 (USD), but they are accepting auction bids as well.