MINI Paceman Adventure Pickup Truck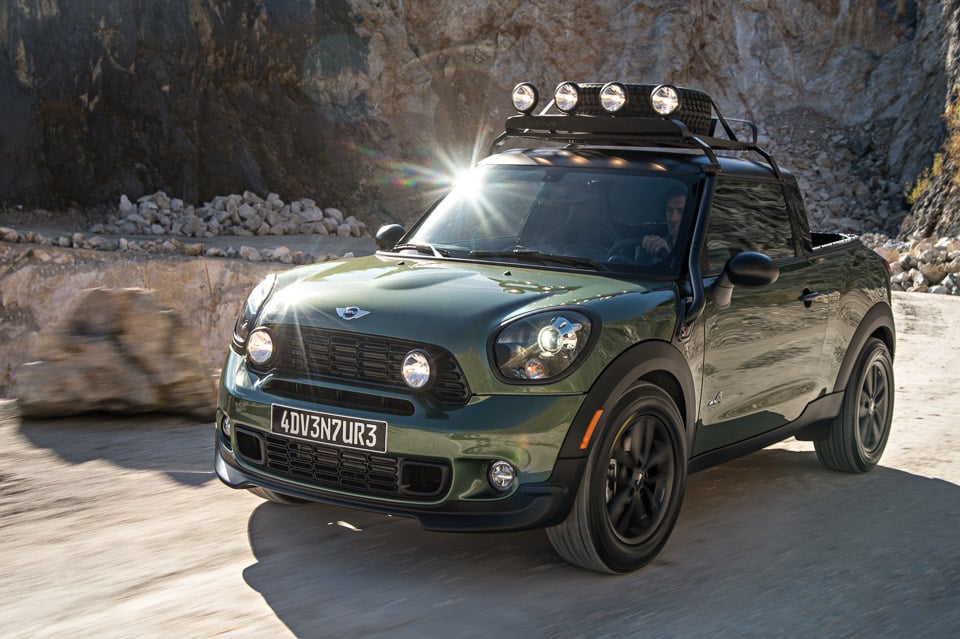 Perhaps the most unusual vehicle to ever surface from MINI, this one-off Paceman pickup truck was the result of a collaboration between the apprentices and instructors at the BMW plant in Munich.
The vehicle started off as a MINI Cooper S Paceman, and was transformed into a two-seater with an open-bed storage area in place of rear seat and hatchback. To free up more space in the diamond plate pickup bed, the car's spare tire has been stored on a metal roof rack, which also houses a set of four fog lights.
Under the hood is the stock 184hp turbocharged 4-cylinder engine, connected to MINI's ALL4 all-wheel drive system. The Paceman Adventure has also been fitted with an off-road capable suspension and tires, as well as increased ground clearance to help it handle rocky and muddy terrain. It's even been fitted with a snorkel-like air intake which would help the vehicle handle river crossings if needed.
MINI has no current plans to produce the Paceman Adventure truck, but it does sure look like fun – and it's not like anyone with normal length legs was going to really fit in those back seats anyhow.