Mysterious Dubai Roadster Surfaces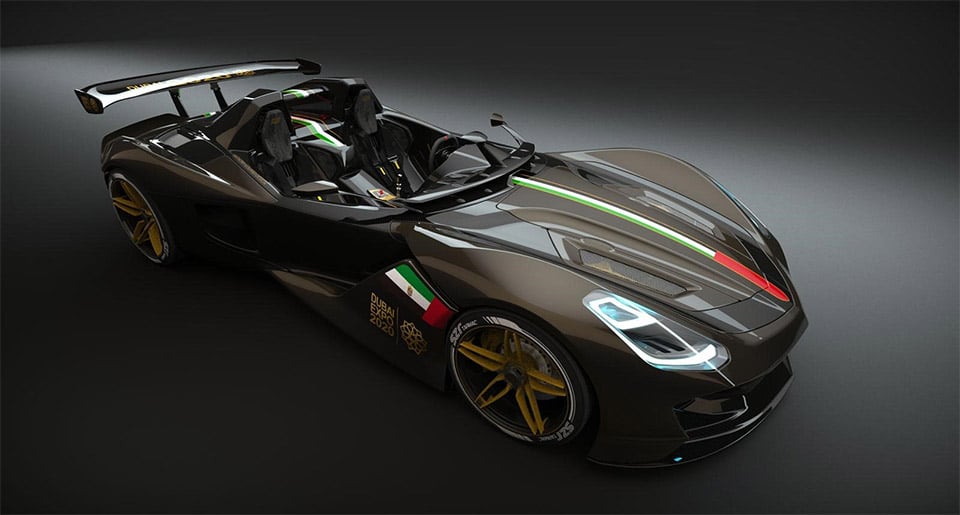 Dubai is a place where you will probably see Lamborghinis, Ferraris, McLarens on your daily commute, where the the police drive supercars, and where spotting a gold Ferrari 458 hardly raises an eyebrow. So we're not surprised to hear that another supercar may be coming out of the country. Dubbed the "Dubai Roadster," the car is really just rumors and renderings at this point. Worldcarfans received the tip that the car is being developed by an unnamed Emirati racer, but nothing has yet been officially confirmed.
The two-seater open top roadster shown in the renderings has aggressive styling with a massive rear wing, mid-engine design, five-spoke yellow wheels, and LED lighting all around. From what we've gathered, the car will reportedly have a transverse-mounted V8 engine that will push out around 400 horsepower.
Update: Carscoops was able to track down the true nature of this car. Turns out it's a concept car designed by Anthony Colard who named the concept the AC 5-28 Mont Ventoux.