1938 Buick Y-Job Tribute Car for Sale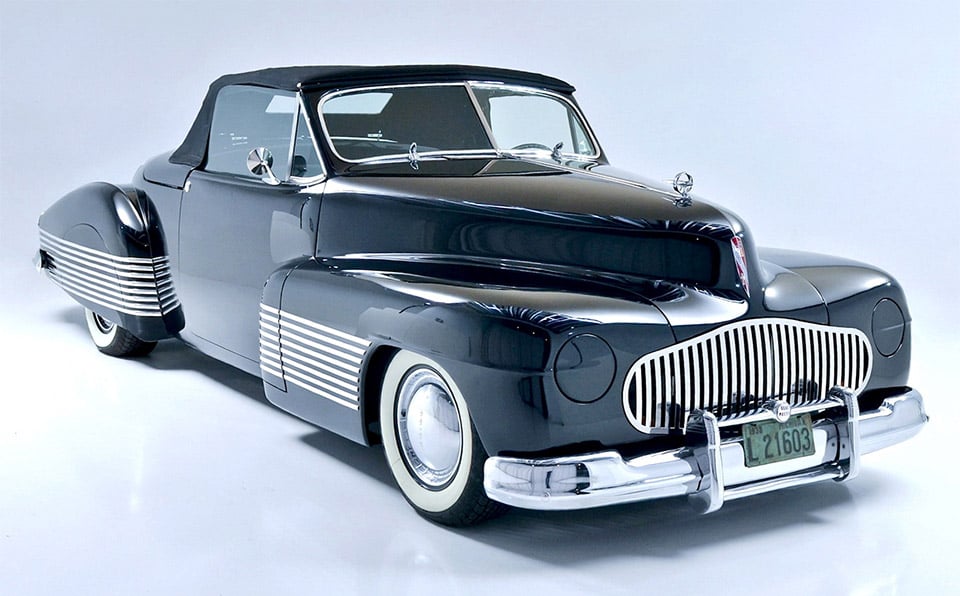 The 1938 Buick Y-Job is known as the U.S. automobile industry's first ever concept car. It was created by General Motors Chief of Design Harley J. Earl to test out future ideas for styling, and he actually drove the car for about 10 years himself. And while the one-of-a-kind original Y-Job has taken up residency at GM's Heritage Center in Warren Michigan, you can own this reproduction that faithfully replicates much of the real deal.
This Y-Job Tribute car is available for sale from Exotic Classics for $109,900(USD), and captures much of the original's dramatic design, including its exaggerated fenders, striped chrome trim, and distinctive hidden headlights.
Incredibly, this replica was built on the chassis of a Corvette. It's been produced with modern conveniences like an automatic transmission, power steering, power brakes and air conditioning, and is powered by a large fuel-injected Buick 455ci engine.