Peugeot EXALT Concept
peugeot | April 27, 2014
---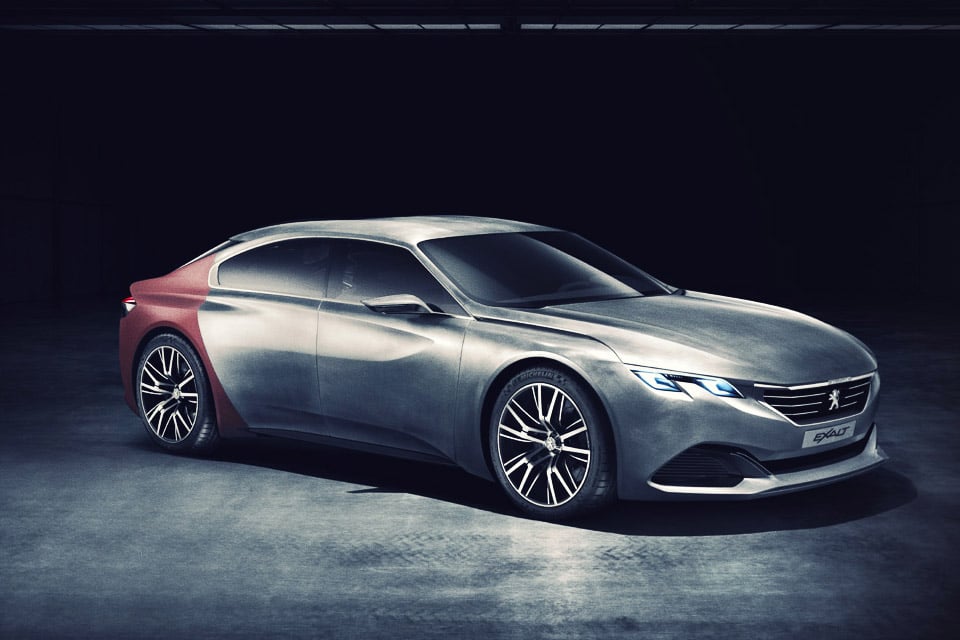 Peugeot has revealed a concept car finished in bare metal and a shark skin-inspired textile. The EXALT demonstrates some of Peugeot's ideas about where future technology may take us with regards to auto finishes.
The EXALT's front body panels are made of  of raw steel hand-formed by a master sheet-metal craftsman as a tribute to the art of French cars of the 1920s and 1930s.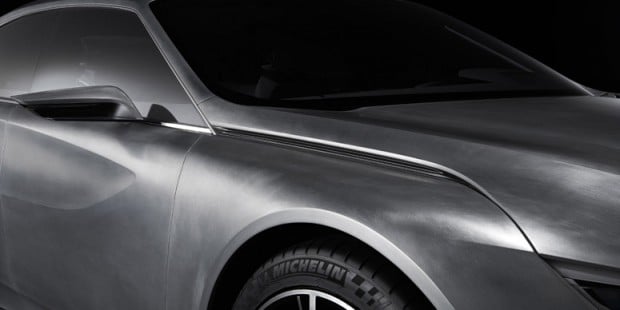 The rear of the car is completed with a red textile finish in the back called "Shark Skin." The textile is produced through a process of biomimicry and inspired by the structure of shark skin. Its grain structure improves the car's drag coefficient and aerodynamic performance.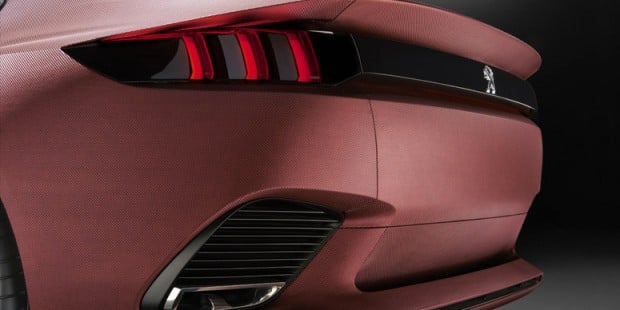 Inside, the new materials continue with seats made from natural wool-based chiné fabric and aged leather, and interior details that continue with bare steel and add ebony wood accents.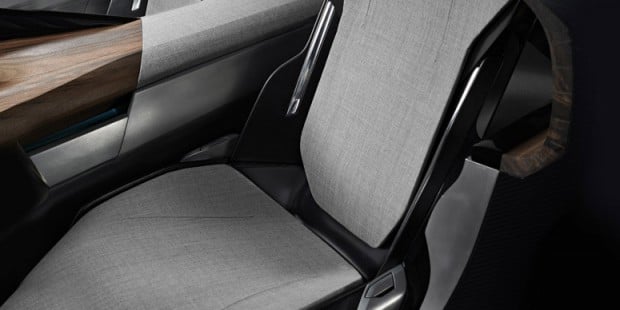 The EXALT is also designed as a performance vehicle. Weighing in at just under 3,750 pounds the concept car is powered by a hybrid drivetrain capable of 340 horsepower over all four wheels.