Arrinera Hussarya: Poland's Supercar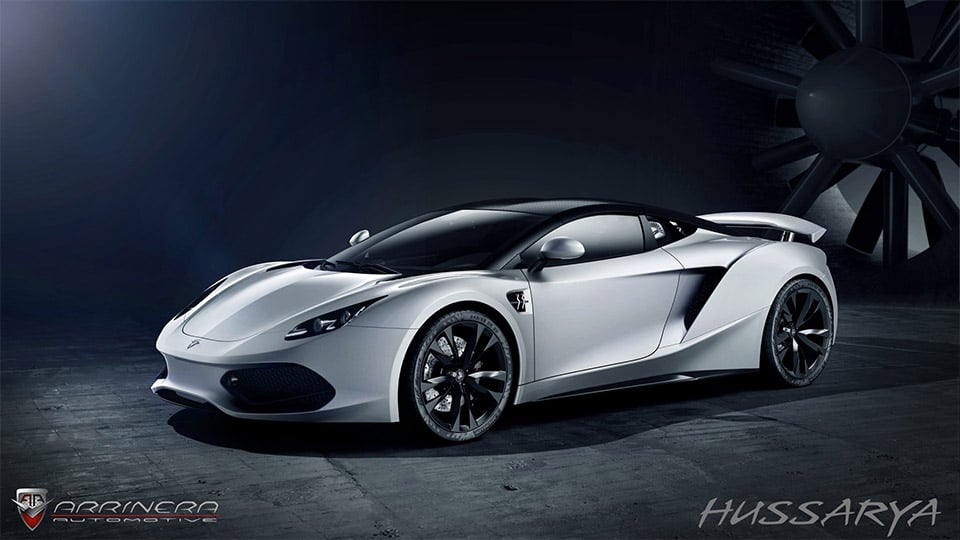 Arrinera is a company that hopes to create the greatest Polish supercar available. In fact, it will be Poland's first ever supercar. Named the "Hussarya," development of the supercar began in 2008 and has now reached its final design and is apparently read to hit the roads.
The car shows off some impressive performance numbers and, with a chassis tuned by British supercar legend Lee Noble, it's real world performance will probably not disappoint. The Hussarya will be powered by a GM 6.2-liter V8 engine with 625 horsepower and 604 lb-ft. of torque. That should propel the car from 0-to-60 mph in just 3.2 seconds and allow for a top speed of 211 mph. The car's performance is a product of its light weight, tipping the scales at just about 2,900 pounds thanks to a combination of high-strength steel and body panels made of carbon fiber and Kevlar.
No word on availability or pricing yet, but Arrinera hopes to have the car on the road sometime later in 2014.