Top 5 Alternatives to the Steering Wheel
steering wheel | technology | May 7, 2014
---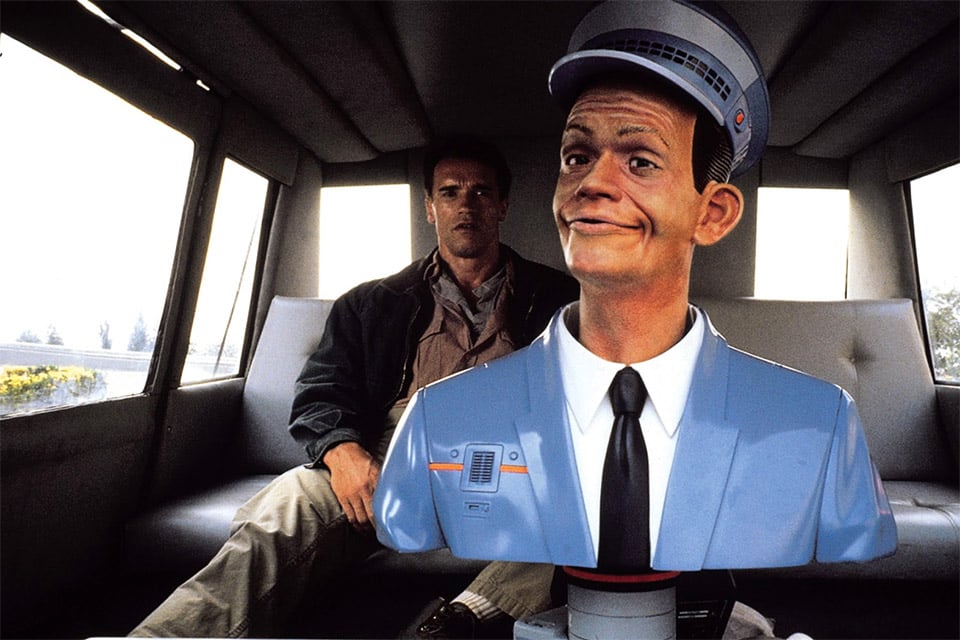 In the 1990 version of Total Recall, the automated Johnny Cab takes people around the city thanks to its advanced automated driving system. But we still rely on steering wheels, just like we have since they were first seen in early automobiles. In fact, the steering wheel has been the default method of controlling the direction of an automobile and has been pretty much the only method available in production since the introduction of the Ford Model T in 1908. But that doesn't mean that automotive designers and engineers haven't tried to come up with alternatives to the steering wheel. Here are our five favorite alternatives, some of which have come and gone (or never really were) and some of which we may see more of in the future.
5. The Wrist Twist
At Mercury, engineer Bob Rumm modified a 1965 Mercury Park Lane convertible to showcase his vision for a possible alternative, wrist-twist controls. The standard steering wheel was replaced by two 5-inch, wrist-operated rings that were linked to turn simultaneously. To us, these were essentially tiny steering wheels, but they would improve visibility.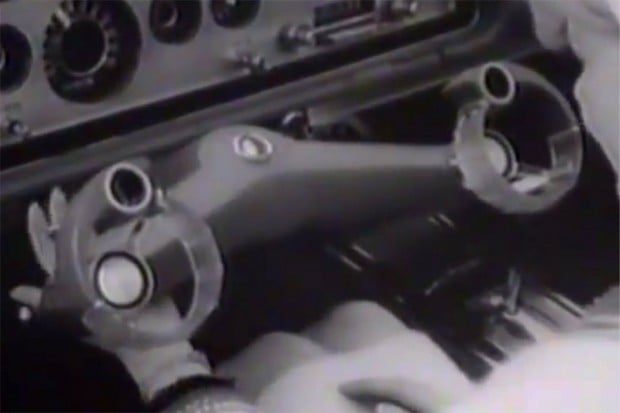 4. The Toyota Drive-by-Wire Joystick
Seen in the Toyota FT-EV II electric concept car, this drive-by-wire mechanism is based on a joystick with a configuration resembling handlebars, with the instrument panel mounted on the yoke. The joystick allows for operation of acceleration, braking and steering, eliminating the need for foot pedals. Interestingly, the design almost has a steampunk feel to it, with the combination of white plastic surfaces with gold and silver brushed metal. The car was displayed at the 2009 Tokyo Motor Show but we haven't seen anything similar in Toyota concepts since then.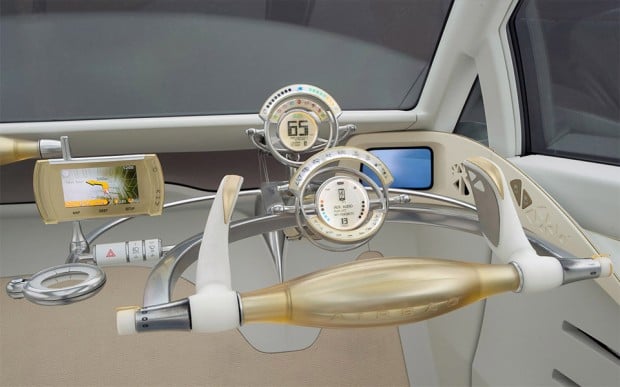 3. Dual Joysticks
Dual joysticks have appeared in many concept cars over the years, but one of our favorite implementations showed up in the Honda EV-STER Concept seen at the 2011 Tokyo Motor Show. With a pair of joysticks that extend automatically from the dashboard when the driver is seated and that are framed by two wing displays and a large center display, this joystick setup seems inspired by some 1980s arcade machines.
2. Single Joystick
Mercedes-Benz showed off a drive-by-wire center-mounted joystick in the 1996 F200 concept car, but our favorite implementation was in the Saab Prometheus ("PROgraM for European Traffic with Highest Efficiency and Unprecedented Safety") concept seen in 1993. The car had a center-mounted joystick which improved safety by not having a steering wheel in the way in case of an accident. We caught a glimpse of it in action on Top Gear's tribute to Saab.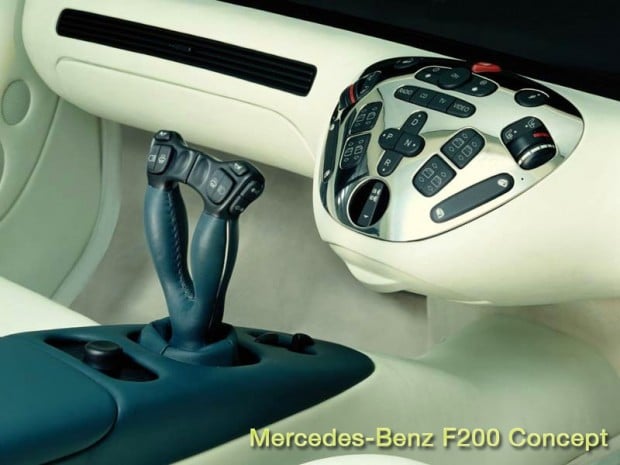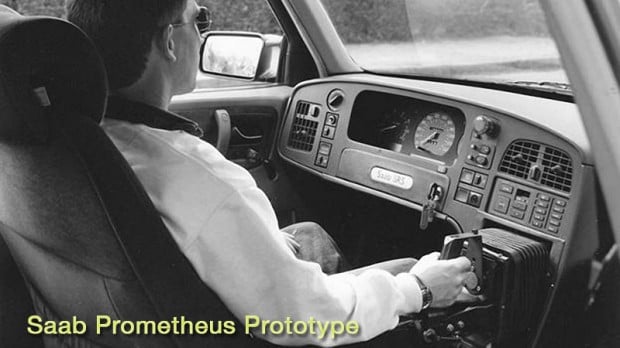 1. No Steering Mechanism / Autonomous Cars
It seems the most extreme alternative to the ubiquitous steering wheel is to have no steering mechanism whatsoever. Self-driving cars are already being tested under very advanced conditions on public roads; for example by Google and Volvo. Those cars currently have a steering wheel for backup and tricky situations, but Toyota showed off its new FV2 concept vehicle which contains no steering mechanism of any sort.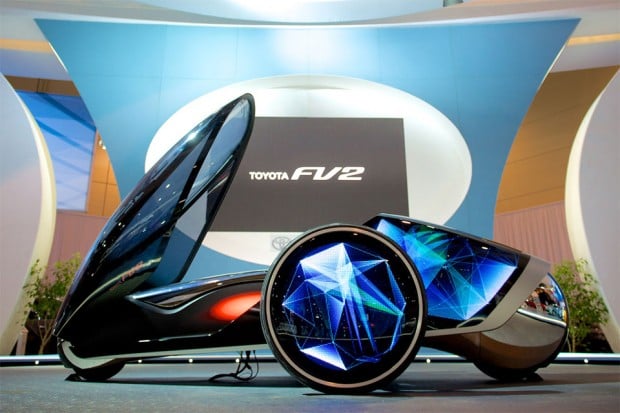 We're not sure what it would feel like to sit in a car that has no steering wheel, but it seems our kids or grandkids could very well experience that as a normal part of transportation not too far in the future.