eBay Find: 1972 BMW 3.0 CSi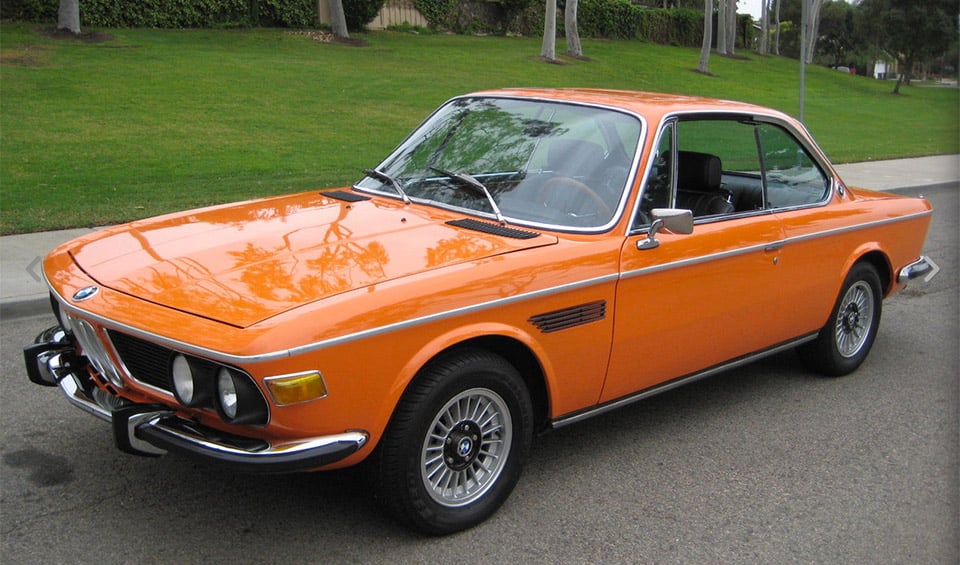 While today's BMWs are exceptional vehicles in their own right, we have to admit that our favorite BMW styling comes from the early 1970s, when the cars sported their original vertical "kidney" grille and just looked more like sports cars to us. While you can often find old BMW 2002s and 1-series cars, it's not often that you see a 3.0 CSi in this kind of condition, though 1972 represented the highest production volume of any year, with 2,999 cars manufactured.
This impeccably maintained Bimmer coupe has also been painted in our favorite color – a beautiful Inka Orange – and matched with a contrasting black leather interior. This Karmann-built euro-spec 3.0 is in what it seller is calling "near Concourse standard" condition. It's powered by a 200 horsepower, 3.0-liter fuel-injected 6-cylinder engine, mated with a 4-speed manual gearbox, and has niceties like air conditioning and a factory sunroof. While it does have 119,563 miles on it, its seller says the car is "fast, tight and delightful to drive." We certainly wouldn't kick it out of our garage.
Bidding for the car ends on May 11, though you can snatch it from the hands of other prospective buyers for a Buy-it-Now price of $67,000(USD). That price seems a bit steep to us in comparison to other 3.0 CS and CSis we've seen over the years, but then again, this is one of the sexiest BMWs we've run across.