eBay Find: 1966 Land Rover Series IIA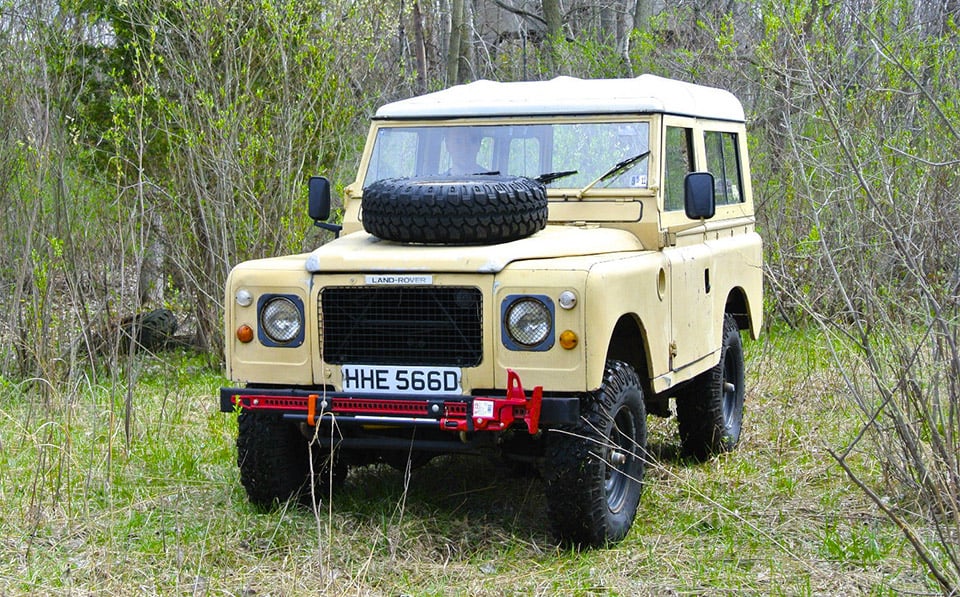 Regarded among fanatics as the most rugged Land Rover ever made, this classic Series IIA recently popped up on our eBay radar screens. This sturdy off-roader can handle pretty much anything you throw at it, and is the perfect vehicle for impromptu safaris.
In this particular case, the truck has been professionally upgraded to Stage One specs, with a 3.5-liter V8 engine and dual carbs, mated to its old-school 5-speed gearbox. It's also recently had its power steering rebuilt, a new water pump and new electric fans. It has minimal rust, though a bit of aluminum deterioration at the bottom of its doors. Still, if you're driving a vehicle like this, that just adds character. Regardless, its seller is throwing in a pair of new doors in case you want to swap them out.
The truck is located in New Buffalo, Michigan, making it the perfect weekend ride if you happen to live in the Chicago area. The auction is slated to end on May 11, and with a current bid of $6,800, it has yet to meet its reserve price. If you're interested in getting in on the action, head on over to eBay.