BMW DesignworksUSA's Solar Carport Concept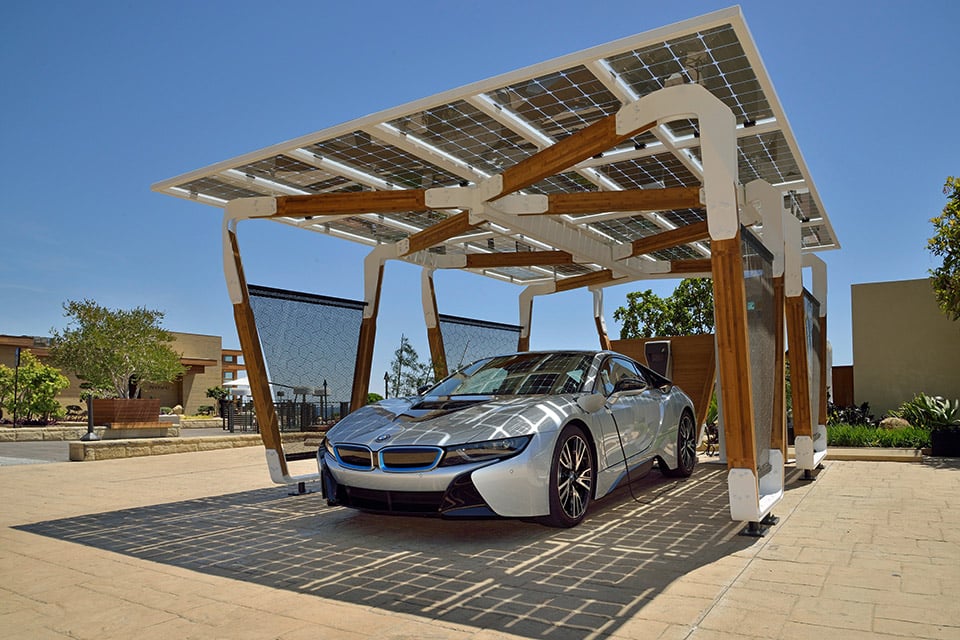 BMW's DesignworksUSA group is showing off their lightweight concept design for a solar-powered charging carport. We prefer it with the BMW i8 parked inside, but the smaller i3 is also a great car and looks right at home under the canopy. Made of sustainable bamboo and carbon to reflect the designs of the i8 and i3, the carport's roof is covered with glass-on-glass solar panels. Those solar modules are available today in Europe and come with a 30-year warranty, which we doubt you'll get on the cars.
The carport incorporates the BMW i Wallbox which indicates the amount of solar energy that goes into the car and provides an analysis of recent charging processes which shows the respective proportions of solar and grid power. If the solar panels provide energy beyond the requirements of the vehicle, this surplus solar power could be put to domestic use or even back into the grid.
Until we get solar roadways, this looks like a great option.