BMW M6 Gran Coupe Individual Manufaktur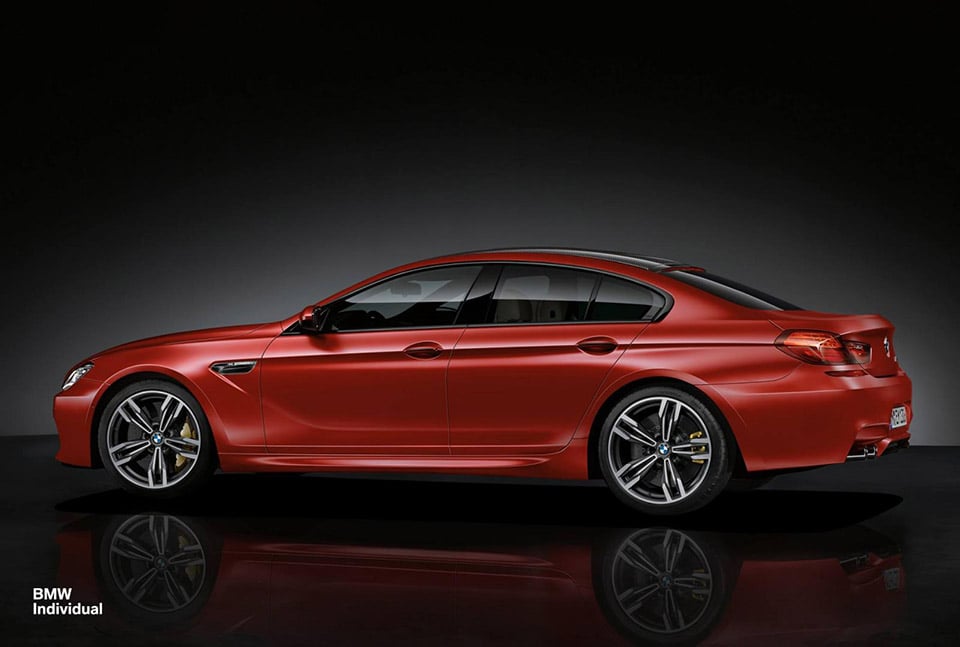 BMW's Individual Manufaktur program allows buyers to customize their cars beyond what's normally available in the brochure. You can choose from options like exclusive paint colors, upholstery, headliners, and interior trim. Occasionally, BMW puts together a showcase vehicle to illustrate what can be done with the program. They did just that with a BMW M6 Gran Coupe and shared the results on Facebook.
The one-off model is shown with a Frozen Red exterior paint color with chrome details, gold brake calipers, and five-spoke alloy wheels. On the interior, BMW made some significant changes with white leather seats and contrasting Sakhir Orange stitching, a deep black dashboard that also shows off the same color stitching and brings the Frozen Red accents inside along with piano black trim.
Seems like a wonderful way to spec out an M6 Gran Coupe, which already brings a 560hp engine and a base price of $115,300(USD) to the table.