1954 OSCA Maserati Barchetta Hits eBay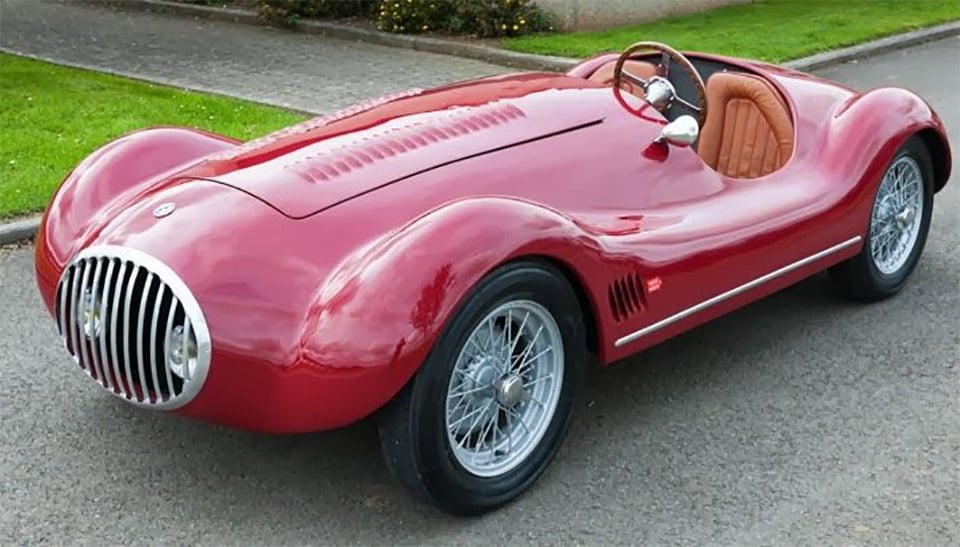 This beautiful classic 1954 sports car is up for auction, and is a rare find indeed. OSCA Maseratis ran in the Mille Miglia among other races, though it's not clear if this particular car ever raced. It was built in the barchetta style, which is basically an open top 2-seater that sort of resembles a boat. In fact, barchetta literally means "little boat."
OSCA (Officine Specializzate Costruzioni Automobili – Fratelli Maserati SpA) was a brand formed by the Maserati brothers after they left their namesake company to produce their own race and road cars. Most of the cars used Fiat components in some part.
This fully restored car is powered by a 1500cc engine, and covered in a gleaming racing red paintjob, along with a top grade leather interior. According to its seller, the vehicle has always been in Italy, and has approximately 15,000 original miles on the odometer.
The car appears to be a variant of the OSCA MT4, but the absence of headlights is perplexing to us. It's possible its body was repaired or replaced, or the headlights were eliminated to improve aerodynamics for racing.
The auction ends on May 18, 2014, and bids are already up to $120,100 (USD) for the car. It was previously listed for about $141,000, so it's likely to sell around that price.