2014 Brabus 850 6.0 Biturbo Mercedes E-Class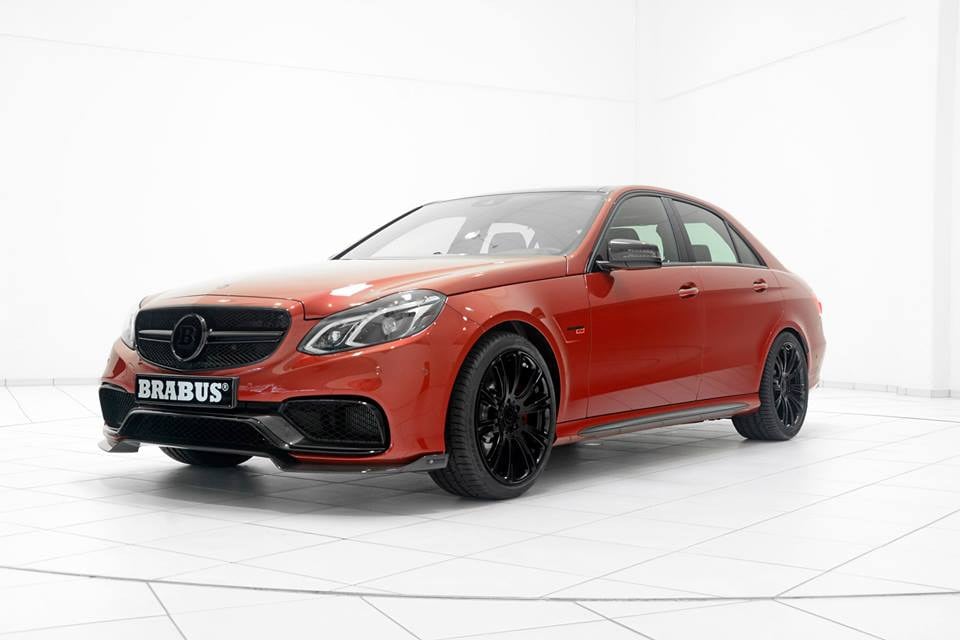 Germany's Brabus has taken their hand to the Mercedes-Benz E63 sedan and boosted the car in almost every way, including the power plant to an mind-crushing 850 horsepower. That gives the car a top speed of over 217 mph and a 0-to-100 kmh (62 mph) time of 3.7 seconds for the rear-wheel drive models and 3.1 seconds for the 4Matic all-wheel drive version. These numbers are right in line with what Brabus achieved with its MB E63 AMG Wagon.
Brabus begins by increasing the engine's displacement to 5.9 liters by boring out the cylinders in the standard 5.5 liter V8. They then load the engine compartment with upgraded turbochargers, new manifolds, a new ECU and other parts and replace the car's exhaust system with a performance exhaust. The car's body is also modified with a carbon fiber splitter up front and a Brabus "B" badge on the grille to replace the Mercedes-Benz three-pointed star. The carbon fiber is carried through to the rear lip spoiler, rear diffuser, rocker panel trim and engine cover.
On the inside, Brabus includes its handcrafted leather interior in any color desired. They also bring in carbon fiber trim and complement that with Brabus aluminum shift paddles and race peddles. This sedan is certainly going to rocket down the road and, with all the Brabus exterior detailing and the new exhaust system, we doubt it will do so quietly.