A "James Bond" Type 1967 Aston Martin DB6
The Aston Martin DB5 gained cinematic notoriety when James Bond first drove one in 1964's Goldfinger. In this video, The AFICIANAUTO pays a visit to an avid James Bond fan and collector. Paul came across a 1967 DB6 (which is very similar in appearance to the DB5) that was in need of some TLC and a restoration. Despite his better judgment, he purchased the work in progress and, as he puts it, he's never looked back.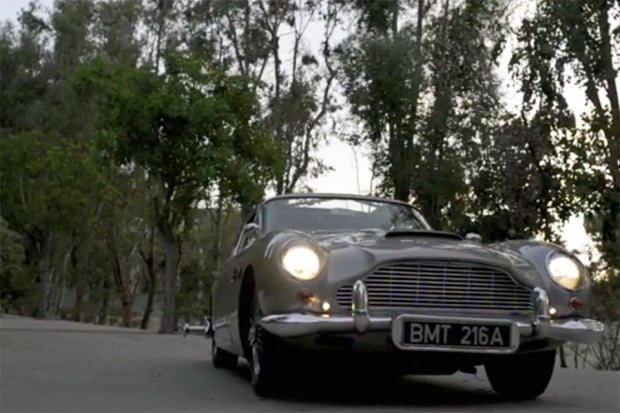 Not only has he restored the DB6 to a lovely, road-worthy machine, but he's also fitted it with all of James Bond's gadgets from the M16 book (non-working, of course) and even some fake bullet holes in the windshield; all without the help of Q, apparently. As it turns out, he did have his own Q in the form of Brian Uiga, who is a hobbyist who had made similar mods to his own DB7. The two were able to modify the DB6 to mimic James Bond's gadgets — the machine guns, ejector seat, wheel spikes, working smokescreens, and more — with minimal changes to the underlying vehicle, drilling just a single hole, as a matter of fact.