Bentley Marks 95 Years with Mulsanne 95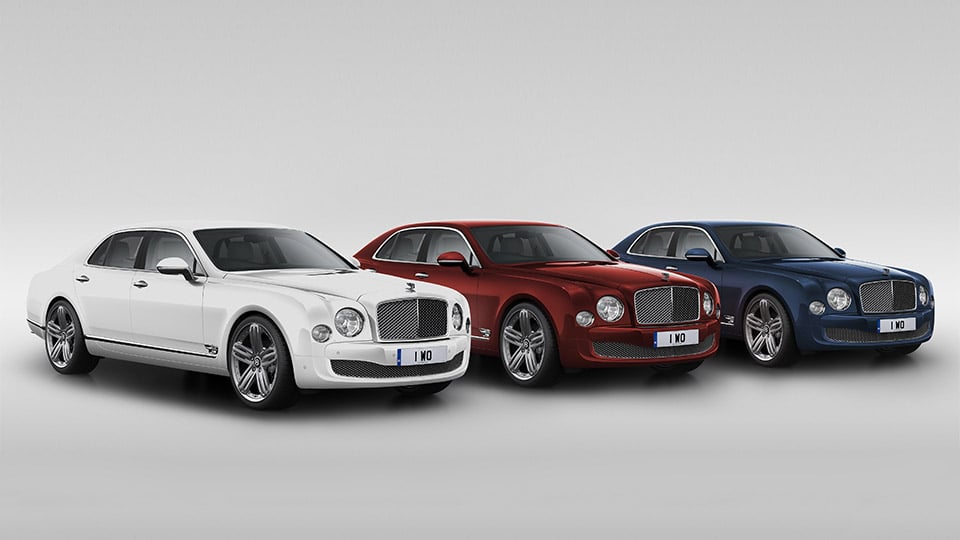 Bentley is recognizing its 95th anniversary in the United Kingdom by unveiling the new, limited edition Mulsanne 95, a special edition of the automaker's flagship model. Only 15 of these handcrafted vehicles will be produced and they are reserved for customers in the UK. The cars will be available in three colors: Britannia Blue, Empire Red and Oxford White, each of which was created specifically for this car.
Other touches unique to the Mulsanne 95 are a dark tint finish given to the iconic Flying B bonnet mascot and the 21-inch five-spoke wheels. Inside, the car reflects Bentley's reputation for fine craftsmanship with luxurious wood veneers and leather finishes with a distinctive "95" embroidered in the seatbacks. The wood selected for the Mulsanne 95 is noteworthy because it comes from a walnut tree estimated to be between 300 and 400 years-old which came down during a heavy storm in 2007. The treadplates also celebrate the 95th anniversary with a "NINETY FIVE" illuminated script along with a union flag detail.
No word on pricing of the Mulsanne 95, but if you have to ask ….