Porsche Exclusive Boxster S in Riviera Blue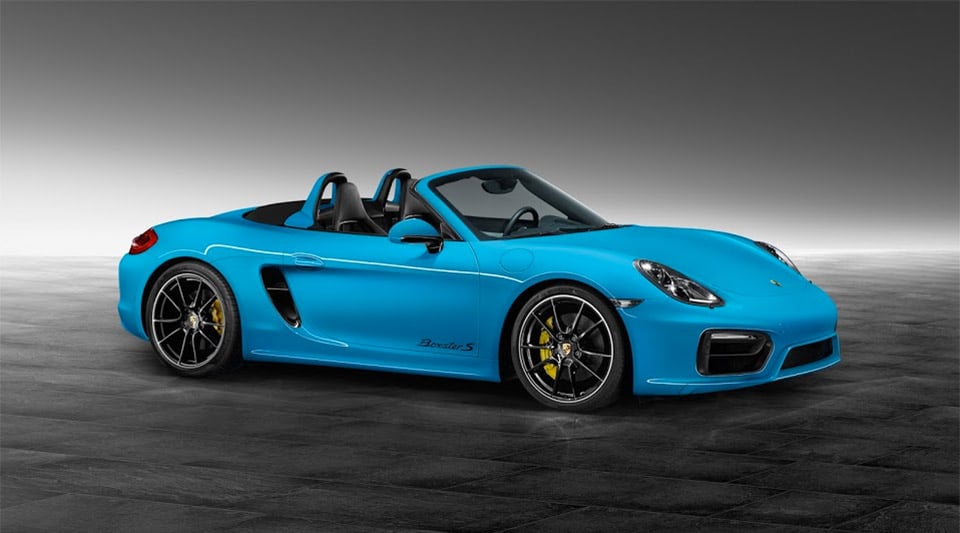 Fans of the Porsche Boxster now have a new object of desire, courtesy of Porsche Exclusive, the German automaker's customization division. We're particularly enamored of the Riviera Blue paintjob – which is reminiscent of the fantastic Grabber Blue on the Ford Mustang.
This special Boxster S has also been outfitted with the SportDesign package which includes new alloy wheels, black aerodynamic inserts, and has had its suspension lowered by 20mm. There's no word on any other tuning or modifications. While the stock Boxster S comes from the factory with a 315 horsepower, 3.4-liter six, which is pretty solid, but certainly has room for more power.