2015 Dodge Challenger SRT Hellcat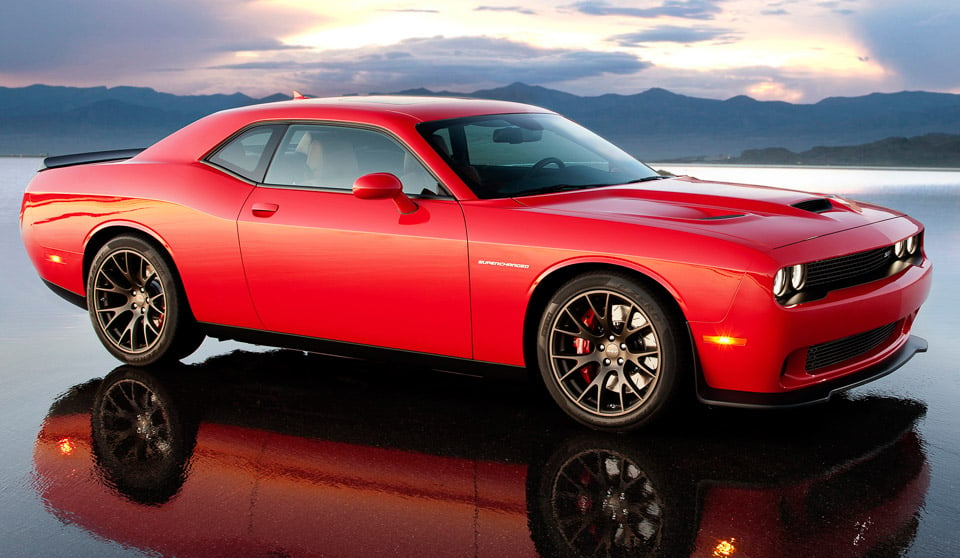 The top-of-the-line Challenger aims to blow the pants off its muscle car competition from Ford and Chevrolet, thanks to a supercharged 6.2-liter Hemi V8 that can push out "over 600 horsepower." This is a substantial bump up from the 485 horsepower in the base Challenger SRT. It also marks the company's first use of a supercharger on a V8.
In addition to an upgraded six-speed manual, you can opt for a new TorqueFlight eight-speed automatic gearbox on the car as well. The Hellcat rides on SRT forged-aluminum 20-inch black wheels wrapped in Pirelli P Zero Nero all-season sport tires. Massive 15.4-inch Brembo front brake rotors help stop all the power of this beast.
The interior of all 2015 Challengers has been dramatically improved from past models, with a new high tech dashboard – similar to the one found in the Dart, as well as a standard 8.4-inch Uconnect touchscreen infotainment system. Seats have also been improved to provide better comfort, and both heated and ventilated seats are standard. Laguna leather or Nappa leather and Alcantara trim are also available.
Additional upgrades to both the Challenger SRT and SRT Hellcat include selectable driving modes for daily driving, sport, and track, as well as personalized driving profiles. Another interesting feature is that the car comes with two different keyfobs, a black one which keeps the car from exceeding reasonable driving limits, and a red one which provides full access to the potential of the car. This is especially useful if you ever need to park your Hellcat with a valet. But would you ever do that? We sure wouldn't.