NCE Two-Door Tesla Model S and Convertible
convertibles | coupes | tesla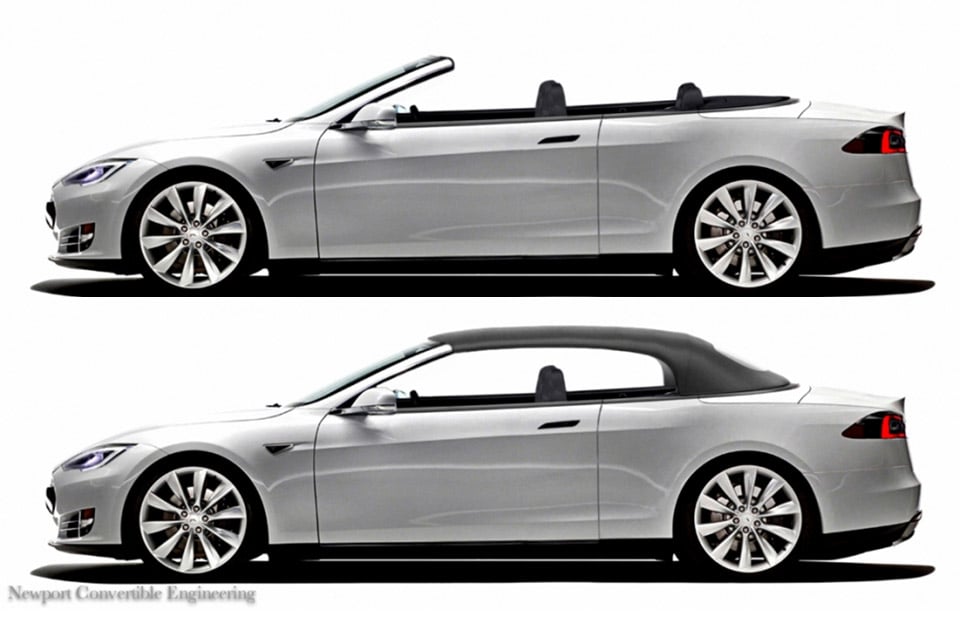 Newport Convertible Engineering (NCE) is known for taking popular cars and transforming them into drop-tops. The latest vehicle on their chopping block is the Tesla Model S.
The company is already hard at work at building a convertible Model S sedan, but has revealed it is also working on both a 2-door convertible as well as a coupe Model S. Both vehicles will retain their back seats. We're not sure exactly how those modification will work, but we're assuming it involves replacement of the doors and body panels, along with some sort of chassis chopping. However, with the Tesla battery running through the floor, we can't imagine how they'll shorten the wheelbase.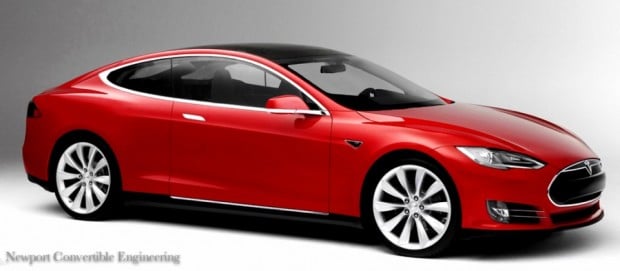 NCE plans on charging current Tesla owners $25,000(USD) for the two-door convertible modification with a soft boot, and $45,000 with a hard boot. The coupe modification will run $35,000. The company plans on producing 600 coupes and 600 convertibles this Fall, and says it already has a commitment from a Chinese investor for the first 100 of each car.