2014 BLR Land Rover Defender 5.0 V8 Custom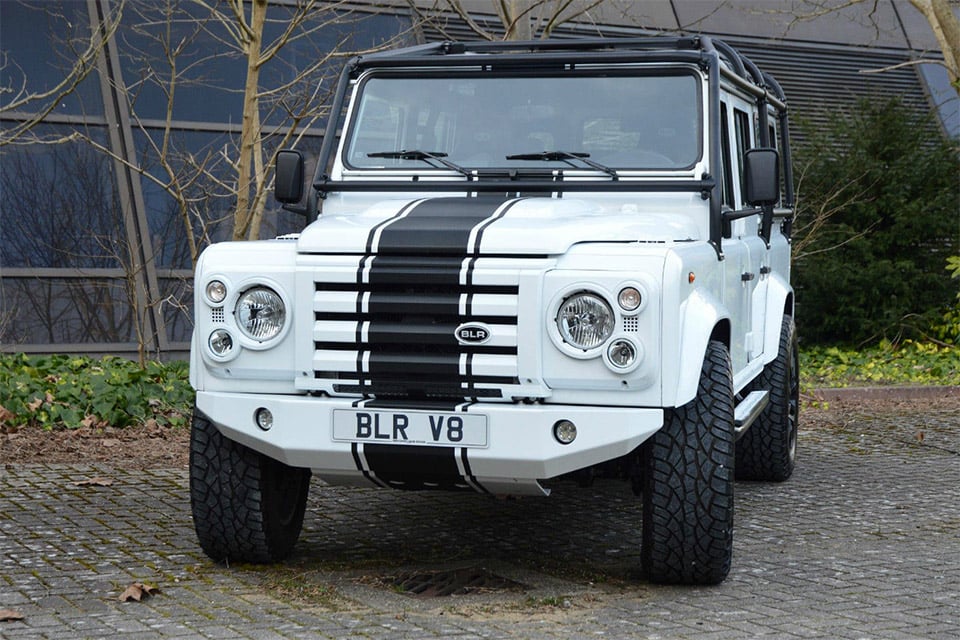 BLR (Bespoke Land Rovers) is part of the UK company Berkshire Land Rover and its devoted to building custom Land Rover Defenders that both look beautiful and have incredible performance. This LWB (long wheelbase) Land Rover began life as a Discovery and you can choose to have the standard engine replaced with a Ford 5.0 V8 Coyote 412 hp engine with 6-speed manual transmission, making the car far more capable for daily driving. Yes kids, that's same engine found in a Ford Mustang GT.
Other changes to the vehicle include acoustic baffling, electric windows, a heated windshield and rear window, heated front and second row seats, Alcantara seats and headliner, halogen headlights, LED taillights, 18-inch alloy wheels, high performance brakes, and much more.
Although it's surprising to see an eBay listing that provides for an option of engine and transmission. Perhaps this is less of an auction of a complete vehicle and more of a marketing gimmick to get you to contact BLR to spec out your custom vehicle. Regardless, these are some of the best looking Land Rovers on the road and, if you have a pile of extra money sitting around, probably worth looking into.
If you're interested, the "auction" ends on May 26, 2014.