Nissan Qashqai R Could Drag Race a Bugatti Veyron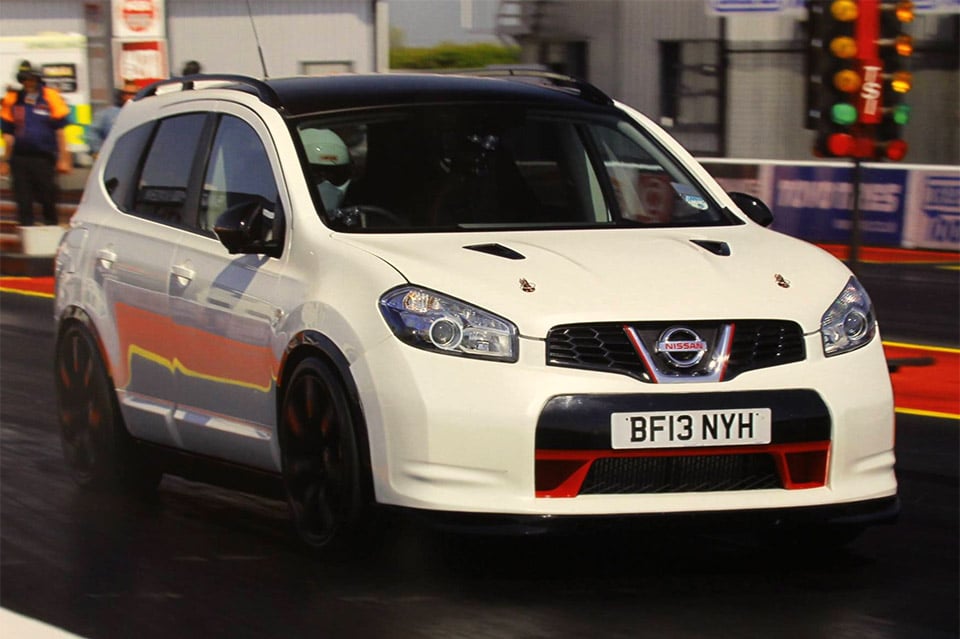 Inspired by the insane GT-R/Juke mashup that was the Nissan Juke R, the guys from UK tuning shop Severn Valley Motorsports decided to make a Nissan Qashqai with a GT-R R35. For those of you unfamiliar with the Qashqai, it's a small crossover SUV that's popular in the Middle East, New Zealand, Russia and the UK.
This Frankenstein's monster has not just been fitted with a standard GT-R drivetrain either – it's been amped up to a whopping 1150 horsepower. It does 0 to 62mph in just 2.7 seconds, and tops out at over 200mph.
In fact, this tricked-out SUV recently managed to hit a 1/4 mile time of just 9.9946 seconds @ 144.88mph. To put that in perspective, a 2013 Bugatti Veyron 16.4 Super Sport does the same in between 9.9 seconds @ 146mph.