Audi Samurai Blue 11 Limited Edition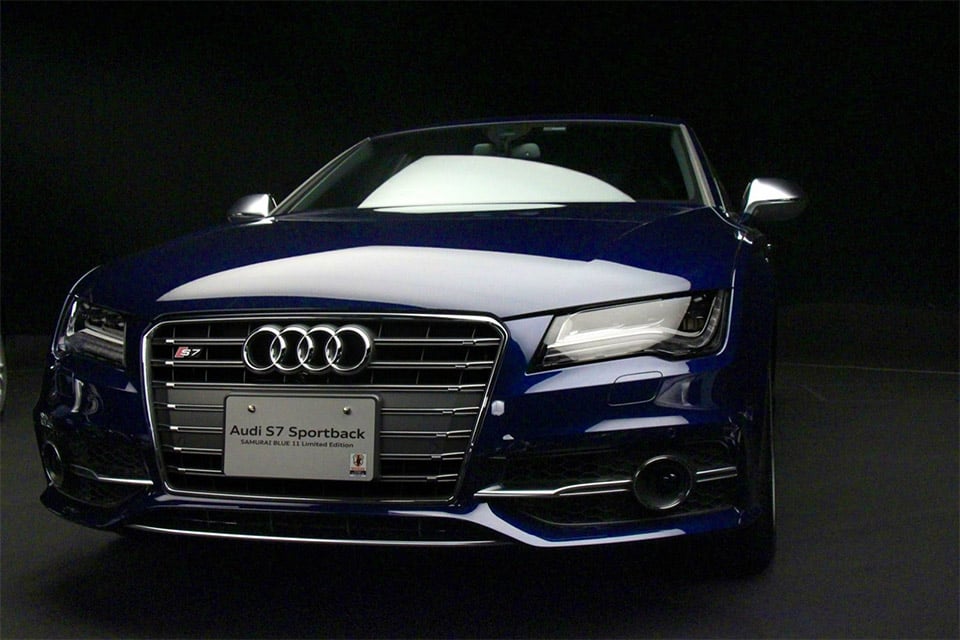 Audi has created a series of limited edition cars to celebrate Japan's entry into the 2014 FIFA World Cup in Brazil. Their exterior is finished in Audi's Estoril Blue, which is available worldwide on many of its 2014 models, but the cars also come with an exclusive Knight Blue leather interior with contrasting Crimson Red stitching.
The cars, which include a S3 Sportback, S4 Sedan and Avant, S5 Coupe, Sportback and Cabriolet, S6 Sedan and Avant, S7 Sportback, TTS Coupe and an SQ5 SUV, will only be available in the Japanese market beginning in July. And just one of each model will be built, so you'll have to be as nimble as a samurai to get one.