MINI Superleggera Vision
convertibles | mini | roadsters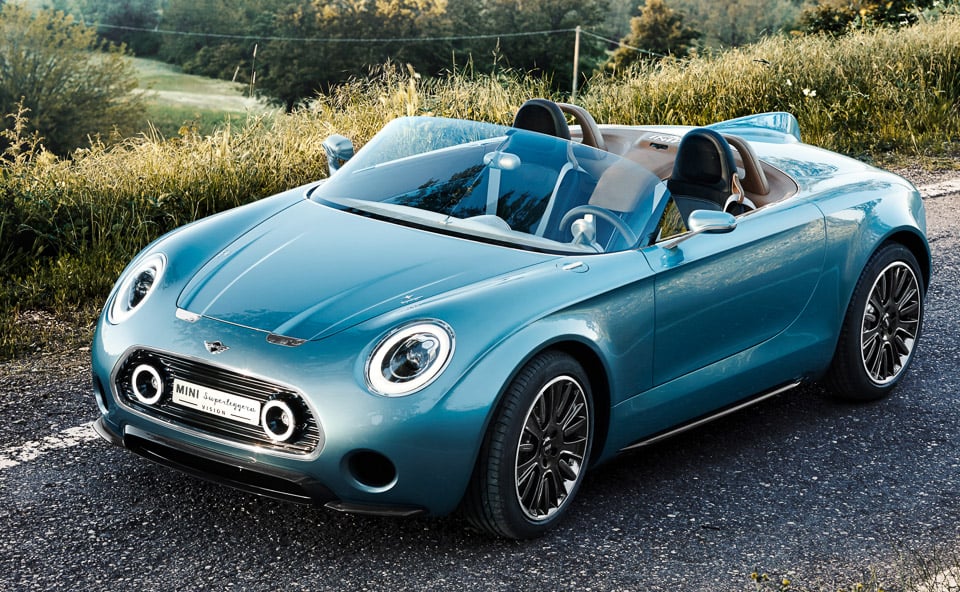 While we're pretty used to most modern MINIs looking pretty similar, it's a really pleasant surprise that the BMW-owned company has decided to stray far outside of its normal boundaries for their latest concept. The MINI Superleggera Vision is a stunning small roadster that blends modern technology with classic styling.
The one-off coach-built vehicle was built in partnership with Touring Superleggera, and combines what MINI knows best about handling with Superleggera's brilliant Italian style. One look at the pictures of this little car will probably send the designers of the upcoming 2016 MX-5 Miata redesign back to their drawing boards to make sure they can compete if MINI ever decides to produce anything like it. That fin on the back alone is worth the price of admission. Plus, we love that modern, minimal interior that still embraces the classic use of circular instrumentation. And while the Union Jack taillights are a bit too literal, they're win points for sheer cleverness.
The distinctive car is making its world premiere at the Concorso d'Eleganza Villa d'Este 2014 this week in Lake Como, Italy.
Check out tons of pics of the MINI Superleggera Vision in the gallery and videos below: