Concepts from Future Past: 1958 Plymouth Tornado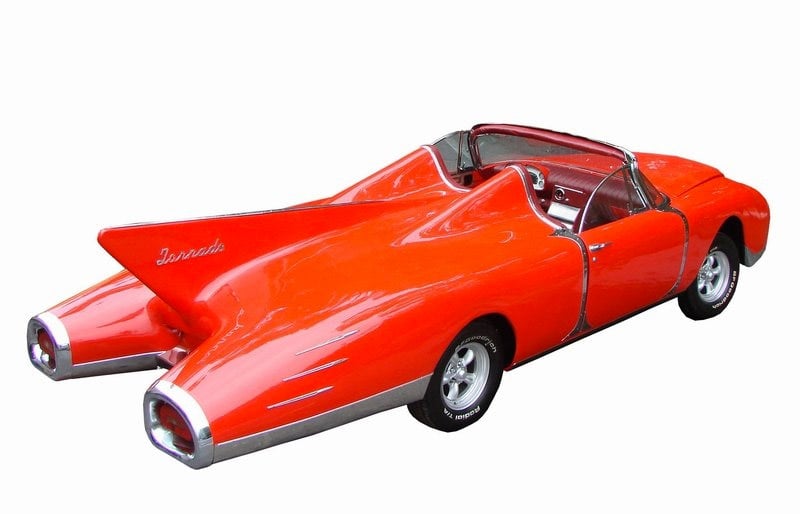 The Plymouth Tornado was a concept car created on a 1958 Plymouth Fury and reflects the era's look forward to the jet age. The car was first displayed at auto shows in 1958 and was showm alongside a Redstone missile, emphasizing the car's space-age design. The Tornado is distinguished by its large tail wing, rocket-like exhaust, and split rear end. The chrome details are also pretty impressive, but we're not sure about those chrome surrounds on the doors. Inside, the car had a futuristic bowtie-shaped steering wheel which might've proved difficult in tight turns. The car was built with the Fury's 290hp, 318 cubic inch V8 engine and had four-wheel drum brakes.
It's probably worth noting that this car was up for auction back in 2007 and Hemmings Daily pointed out at the time that they were highly skeptical that Plymouth had anything to do with the creation of this car other than building the Plymouth Fury underneath. And it seems RM Auctions pulled the sale before the alleged Plymouth concept went on the block. We have no word on where the car is now but we hope someone will come forward and explain its true origin.