VW Shows More GTI Vision Gran Turismo Concept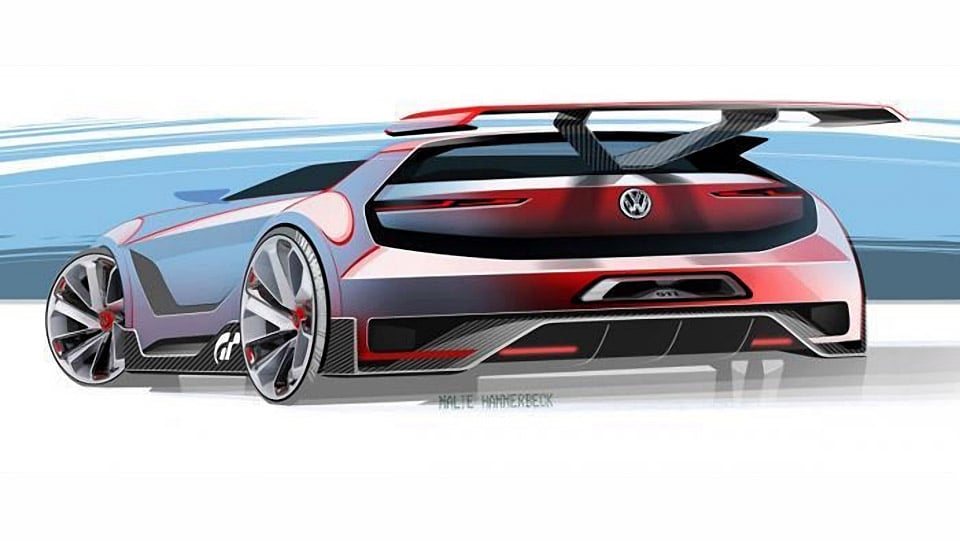 Volkswagen released a little teaser recently as a preview for their new GTI Vision Gran Turismo Concept that will be available to drive on track in Gran Turismo 3. Now the automaker has returned with more details and concept drawings for the racer. It looks like the car will actually go far beyond the Design Vision GTI Concept we saw at the 2013 L.A. Auto Show, with an extremely low profile, a slim swept windshield, and a bold rear wing.
The automaker hasn't released any performance specs on the virtual world exclusive vehicle. From the concept drawings, we can expect the large rear wing to have lots of carbon fiber, along with the rear diffuser. The five-V-spoke wheels carry forward from the teaser images and the car also has low-profile lighting both front and rear, which complements the dual center exhaust at the back.