Zagato Lamborghini 5-95
italy | lamborghini | zagato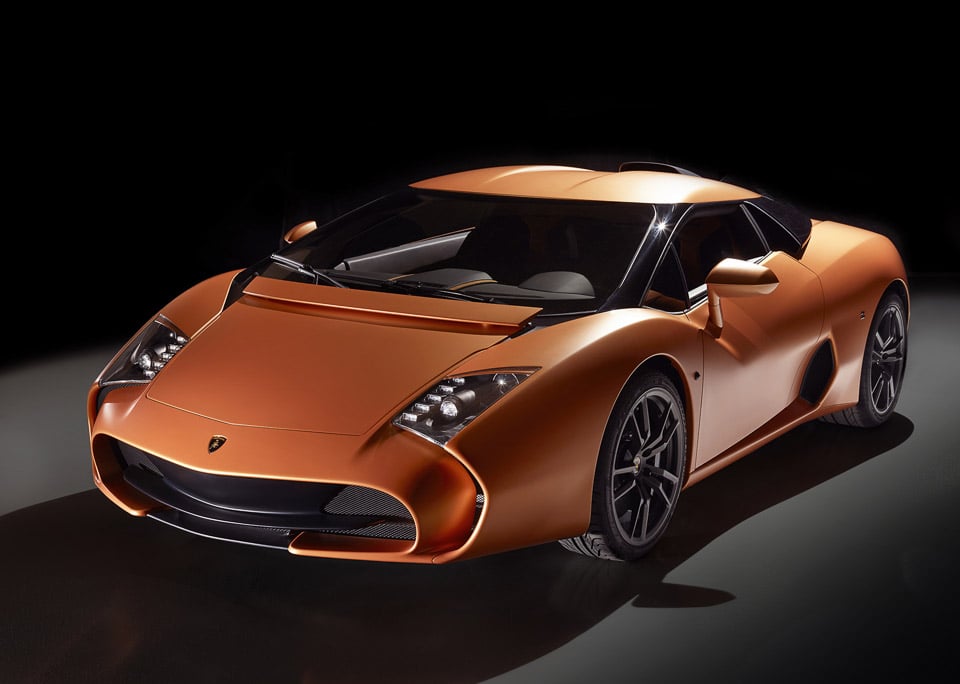 Yet another amazing car has surfaced at this year's Concorso d'Eleganza Villa d'Este, this time the result of a collaboration between Lamborghini and coachbuilder Zagato, built to celebrate Zagato's 95th anniversary.
This custom-built car was commissioned by Lamborghini collector Albert Spiess, and blends the high-tech styling of Lamborghini's latest vehicles with curvaceous, classic Italian elements. Built on the chassis of a Gallardo LP-570, the entire body of the Zagato has been custom-built to its buyer's specifications.
The car features a floating front spoiler, inspired by the 1996 Lamborghini Raptor Zagato, and a passenger compartment surrounded by continuous glass surfaces – eliminating the need for pillars. An air scoop on the roof has reduced the need for side intakes, and an abbreviated tail to draw more attention to the engine, bringing it just that much closer to the front of the car.
Sadly, the 5-95 is a one-off custom build so unless you're a friend of Mr. Spiess, it's unlikely that you'll ever see one in person.